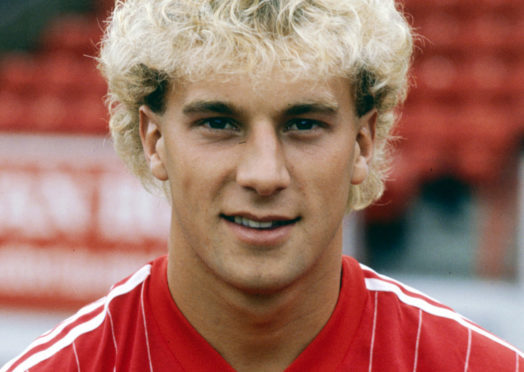 Fans have this evening paid tribute to Gothenburg Great Neale Cooper.
The 54-year-old sadly died after he was found collapsed in a stairwell in Aberdeen in the early hours of Sunday morning.
Was only out with Tattie and Charlie a few months ago. And speaking at a dinner with him this time last year. Absolutely devastated. Funny, lovely, talented Dandy. Loved him to pieces.
Can't believe it pic.twitter.com/1XMcXkOzc0

— Graham Hunter (@BumperGraham) May 28, 2018
Absolutely gutted at the news! ? The Northern Lights will shine brighter tonight! RIP Tattie #legend #gothenburggreat #NealeCooper pic.twitter.com/dcoNBKeDiE

— Mark ⭐️⭐️ ??????? (@MGACruickshank) May 28, 2018
Oh my goodness, absolutely gutted to hear that Neale Cooper has passed away. All my thoughts and prayers go to his family and friends. Absolutely shocked. R.I.P Neale. Legend and all round tremendous man. ???

— Jamie Langfield (@jamlang22) May 28, 2018
Always thought the way Neale finished this, and then celebrated in front of the Rangers end, was pretty much how most of us on the terrace would have done it. pic.twitter.com/ZZuBtcqoAJ

— By The Minute Aberdeen (@ByTheMinAFC) May 28, 2018
Thankfully, we don't hand out the term LEGEND out to often but today Aberdeen have lost one. The youngest of the Gothenburg Greats gone.I am heartbroken and my thoughts go out to his family who must be devastated at losing Neale at such a ridiculously young age.
R.I.P. Tattie.

— Selbs aye just Selbs (@pselbs) May 28, 2018
RIP Neale Cooper?I was in school with his son Alex who is also a brilliant footballer, and two daughters they'll be devastated. He was a lovely guy.

— Fraser T MacIntosh (@Frase_MacIntosh) May 28, 2018
RIP Neale Cooper. One of the Gothenburg Greats taken away far too young. Thoughts go out to his friends and family. Fantastic guy who will be missed by all connected with @AberdeenFC

— Callum Brunton (@callumbrunton17) May 28, 2018
Sickener aboot Neale Cooper, played well before my time & never had the pleasure of meeting him but he seemed like a thoroughly good man going by those that had the pleasure.

— Chris Strachan (@calanstrachan) May 28, 2018
RIP Neale Cooper … a true Legend … just a few weeks ago at player of the year … what a gent ? pic.twitter.com/Rm0r6E1Saa

— Wenda C (@wendachristie) May 28, 2018
RIP Neale Cooper. Thought he was a really nice guy when we met him pic.twitter.com/fflfhgsJaX

— Grant Sutherland (@gsutherlandafc) May 28, 2018
Absolutely devastating to hear of the tragic passing of one of my all-time footballing heroes Neale Cooper. A sad sad day for me, @AberdeenFC and the North East. Taken too soon! ?

— Steven Law (@heylawla14) May 28, 2018
RIP Neale Cooper ?⚪️ pic.twitter.com/VM3koqNGqh

— Greg Forbes (@greg_forbes_) May 28, 2018
Neale Cooper was a local lad who achieved so much with the Dons. A great player, coach and human being. Part of Scottish football history and he will be missed. RIP and Stand Free

— Keezo (@McCaffrey_1) May 28, 2018
Utterly devastating and horrendous news on Neale Cooper. I'm actually numb. Fabulous player, fantastic man. I trust the club and the city to do what's right to mourn the passing of a legend.

RIP and Stand Free Tattie!

— Kevin Rohan (@KevinRohan3) May 28, 2018
What horrible news. A true Aberdeen legend. Gone too soon. RIP Neale Cooper

— Martyn Eden (@MEden89) May 28, 2018
An absolute legend, gentleman, great footballer and a funny guy.

RIP Neale Cooper, Stand Free ❤#standfree #aberdeen #NealeCooper pic.twitter.com/TGJRCmTPqP

— Kieran ?⚪ (@IKieranConnolly) May 28, 2018
RIP NEALE COOPER❤️ #OneOfOurOwn

— Connor Cargill (@ConnorAfc) May 28, 2018
Absolutely devastated to hear of Neale Cooper's passing. Forever an @AberdeenFC legend. He will be missed by so many. Thoughts and prayers with his lovely family. #riptattie ❤️ pic.twitter.com/bKIO57NtsF

— ally begg ⭐️⭐️ (@ally_begg) May 28, 2018
RIP Neale Cooper, so sad ❤️❤️ pic.twitter.com/u0zVREfOgr

— Bryan Kinghorn (@KinghornBC) May 28, 2018
#RIP to #NealeCooper

A Dons legend from our greatest ever team

Very sad @AberdeenFC

— Frazer Gunn (@Fraz180) May 28, 2018
The first of the Gothenburg team to go. Utterly devastated. Thoughts are with his friends & family.

R.I.P Neale Cooper pic.twitter.com/PVHVCmVix1

— Hutchie (@ScotsHutchie) May 28, 2018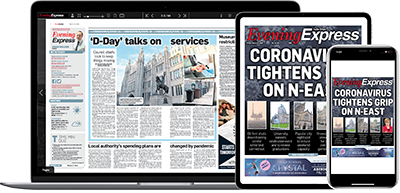 Help support quality local journalism … become a digital subscriber to the Evening Express
For as little as £5.99 a month you can access all of our content, including Premium articles.
Subscribe