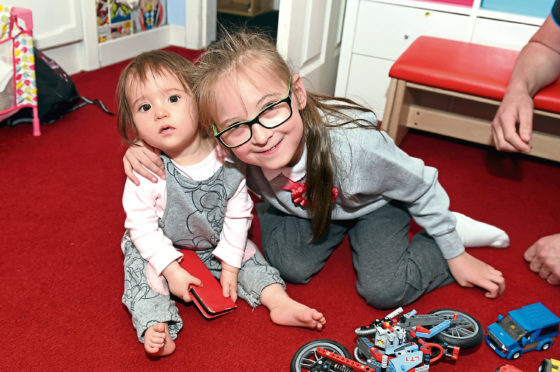 The family of an Aberdeen girl have raised £20,000 for life-changing surgery.
Olivia Brands, from Kincorth, who was born 10 weeks premature, has cerebral palsy.
The nine-year-old's condition means that she has to walk with a walking frame or is confined to a wheelchair.
Her mum Senga, 40, and dad Steven, 36, found a procedure at the Royal Children's Hospital in Bristol that will bolster their daughter's walking ability.
Selective dorsal rhizotomy (SDR) strengthens the muscles in sufferers of cerebral palsy and Olivia is booked to have the £19,000 procedure on July 9.
Senga said: "This is hopefully going to mean that she'll have less plasticity and build her muscles, hopefully she'll have less pain and we can get her off the medication.
"There is a chance that she might walk, but it's definitely going to aid her walking, either with aids or without aids. But the main thing is to make her life easier in the long run."
Olivia currently spends 40% of her time walking with the walking frame, and the rest in a wheelchair.
Senga is hoping to raise even more in the run-up to the operation to cover the costs of the trip, as well as physiotherapy for Olivia after the operation.
There is also a chance that Olivia will need to undergo a further procedure to lengthen her tendons.
The family were approached by Aberdeen-based band Winston Smith, who wanted to hold a fundraiser for Olivia at Nigg Bay Golf Club last night.
The Silver City Singers and Kit Purnell also played at the show, hoping to raise cash for Olivia.
Senga said the community has rallied around Olivia to raise cash, with teachers at Loirston Primary, Olivia's school, raising £1,500 running the BHGE 10k, and a family member raising £8,000 by shaving his head.
If you want to get involved, contact the Olivia's Journey Facebook group for information.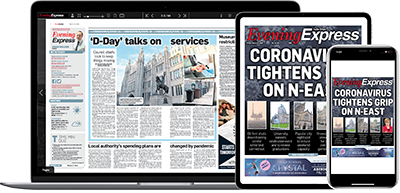 Help support quality local journalism … become a digital subscriber to the Evening Express
For as little as £5.99 a month you can access all of our content, including Premium articles.
Subscribe