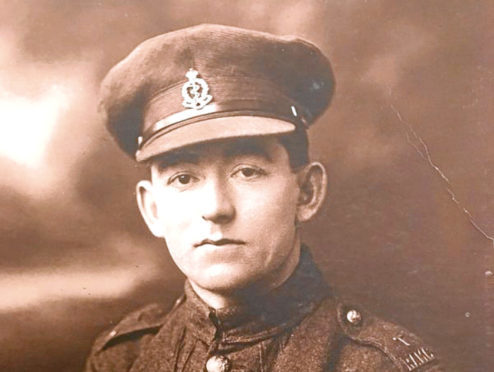 A photograph of a mystery soldier could help fill in the blanks of a family tree.
The picture of the man, dressed in Royal Army Medical Corps Territorial Force uniform, was discovered by Margaret Rhodes, who found it in a collection of photographs owned by her great aunt in Doncaster.
The only clue to the photograph's existence is in a stamp, which reads: "Miss F Maxwell, 187 Rosemount Place, Aberdeen", who was registered as a photographer at that address between 1918 and 1925. However, no more information has been uncovered which could help reveal the soldier's identity.
It is thought that the soldier may have travelled from the North-east and ended up staying with or nearby the Rhodes family after the war.
Ms Rhodes said: "I have one or two relatives who we don't have any photographs of. Maybe someone can tie this into their family history. It could be that someone out there will recognise this as their grandfather, great uncle or great grandfather."