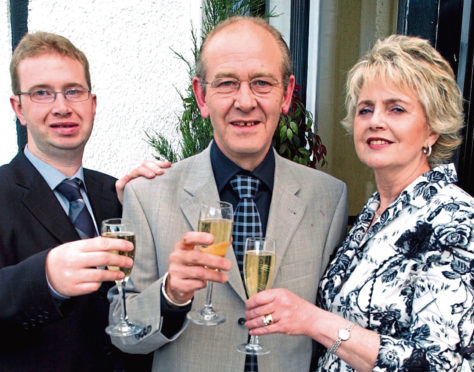 Tributes have poured in for a popular Aberdeen teacher after he passed away following a battle with cancer.
Charlie Crow, who taught for more than 30 years at Harlaw Academy and started his career at Powis Academy, passed away on Monday at Aberdeen Royal Infirmary after fighting kidney cancer.
Last year the 76-year-old's five decades of devotion to education were recognised by Aberdeen City Council when he – along with wife Freda and son Austin – had afternoon tea with the Lord Provost.
Freda passed away earlier this year – an event which devastated Charlie, his family said.
His brother-in-law George Lamb said the former guidance teacher – who also taught modern studies, English, history and psychology – would be dearly missed by everyone.
He said: "I had got to know Charlie over the years and I'd like to say that I knew him very well.
"He was such a character. He was always ready with a quip, which was probably from all those years of teaching.
"Charlie had only just retired from supply teaching earlier this year and had taught at Harlaw Academy for more than 30 years.
"Whenever I would tell former pupils that Charlie was my brother-in-law, they always say he was a legend.
"One thing I remember about him is what a smart dresser he was. He always looked classy.
"Charlie was a keen gardener too. We could never get him out of his garden sometimes. He had this amazing garden – it was like the Winter Gardens with all these different plants.
"Charlie also played football back in the day for Cove Rangers, and when he stopped playing, he became a referee too.
"He loved his family, garden and teaching."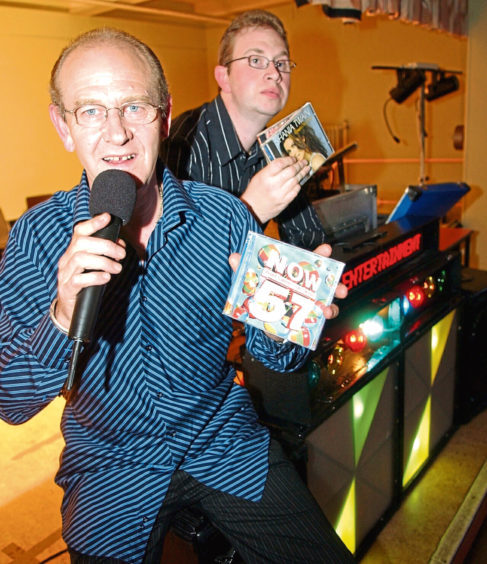 George said one of the lasting legacies of Charlie's life was the discos he arranged for adults with special needs.
The monthly Feel Like Dancing events were first held a decade ago and were inspired by his son Austin, who has special needs.
The events were regularly attended by nearly 200 people.
A post on the Feel Like Dancing Facebook page said: "We are beyond gutted and heartbroken to announce the passing of DJ Charlie. He was the leading light of our disco and a superstar DJ on the stage and behind the mic, always ready with a joke and a song and a smile for everyone."
George added: "He had a great attitude for life and his teaching and the disco will be his legacy.
"Both Freda and him did it originally for Austin but it soon became a way of life, they put so much into it. It will be a massive blow and we will be continuing it with Austin."
Hundreds of messages of support have poured in on social media from pupils taught by Charlie over five decades.
Friend and north-east radio presenter John McRuvie said Charlie was more than just a great teacher – he was also a great entertainer.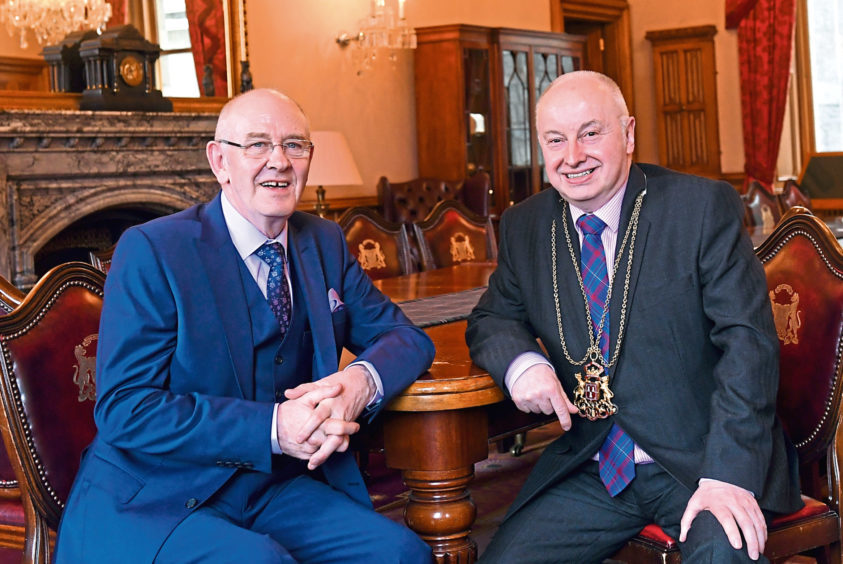 He said: "He did this great impression of Chic Murray, the old Scottish comedian, and had the flat cap too.
"It was spot on. He actually did the famous Chic Murray stand up at a show we did as we were raising money for the Sea Cadets.
"It wasn't something we thought he would do. He was a very funny man and a great entertainer.
"He had his own dance version of Gangnam Style which the kids actually loved too.
"I never knew him as a teacher but you can see how many people who come into contact with him had lovely things to say.
"You can see how many people loved and respected him."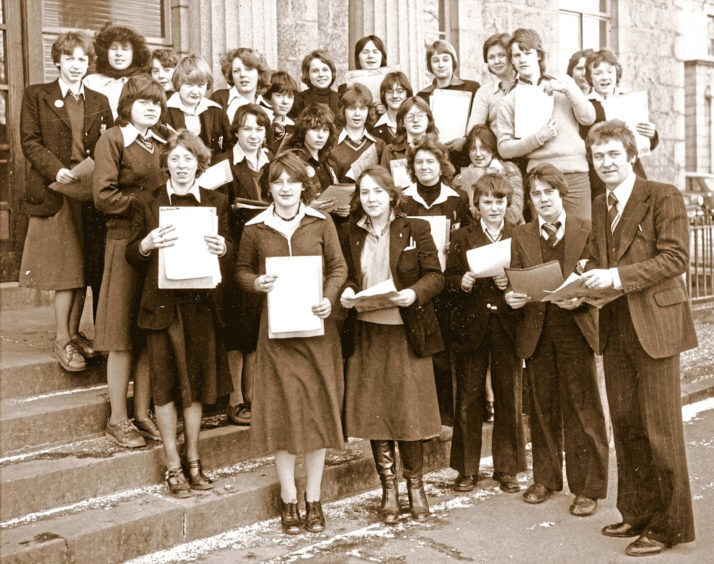 Aberdeen FC director Dave Cormack, who had Charlie as a football coach, paid tribute to his "mentor".
He said: "I was so very sad to hear the news of his passing. Charlie was a lovely man. He was a mentor to many, he was supportive and he was very funny. But he was also very firm if you got out of line.
"Charlie, Lenny Taylor and Bobby Clark were our football coaches at Harlaw and in our fourth year, in 1975, we won the Aberdeen Secondary Schools Cup by beating Kincorth after a replay in the final.
"The first game was at Pittodrie and I'll never forget that Charlie was in the dugout and was wearing a neck brace, only to exacerbate his neck injury by slamming his head on the dugout roof after Jim Bisset had equalised.
"At the end of fourth year, Charlie and Lenny took us for a week to the Crystal Palace sports centre in London, where we actually played the Nigerian men's army team in a friendly.
"Their army team in these days was also the national team. Talk about men and boys! We were kicked all over the park in the first half.
"So incensed was Lenny that he came on in the second half, and after he sorted out a few of their players, the game was abandoned. Charlie was in total hysterics.
"I've nothing but fond memories of Charlie.
"He was a bright light for all of us pupils that had the privilege of being in his company."
Ex-pupil Jimmy Lynch, who was taught English by Charlie at Powis Academy in 1972, remembered his former teacher fondly.
Jimmy said: "He was a classic man – an all-round nice guy.
"Powis had a lot of under-privileged kids and Charlie taught them all with dignity.
"I was devastated when I learned of his death and feel heart sorry for his son."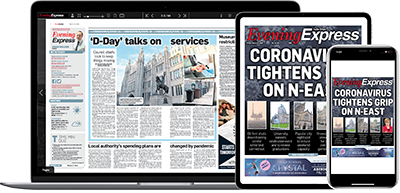 Help support quality local journalism … become a digital subscriber to the Evening Express
For as little as £5.99 a month you can access all of our content, including Premium articles.
Subscribe