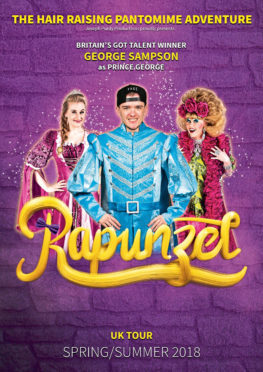 It's panto season… oh, yes it is. Seriously, yes it is.
Aberdeen's Tivoli Theatre is going to stage its first summertime panto when Rapunzel arrives for a four-day run at the height of July.
The show, starring Britain's Got Talent winner George Sampson, is arriving in the Granite City as part of a UK tour.
Christina Camillo, who is sales and marketing manager for The Tivoli, said: "We wanted to do something different; it's the kids' holidays, people are finding things to do around the city so why not have a summer panto?
"It shouldn't just be locked up for Christmas."
Christina believes Rapunzel will prove be a popular draw, especially with BGT winner George as Prince George.
"We expect it to be quite busy," she said.
George – who became a household name across Britain after winning the ITV talent show when he was just 14 – said: "This is my eighth pantomime and the first time I am playing the prince – I never usually get to play royalty.
"I loved panto as a kid and it's nice that kids still come and believe in the magic."
The dancer, who wowed the Britain's Got Talent judges and audiences with his Singin' In The Rain routine, said he loves travelling to different theatres and meeting people.
He said: "I think the audiences are going to enjoy Rapunzel and they can expect a very good and funny show.
"Who knows, you might even get to see me do a little bit of Singin' In The Rain."
The show's producer, Joe Purdy, said: "We've taken traditional pantomime and give it a summer twist.
"We are delighted to welcome George to an already hugely talented cast for a show that promises to be a wonderful treat for all the family."
Joining George on tour will be singer Charlotte Dacia as Rapunzel, X Factor alumni Sohelia Clifford as Fairy Kind Heart and Garry Morrison as Chester The Jester.
It will be at The Tivoli from July 19 to 22.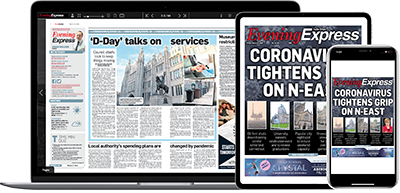 Help support quality local journalism … become a digital subscriber to the Evening Express
For as little as £5.99 a month you can access all of our content, including Premium articles.
Subscribe