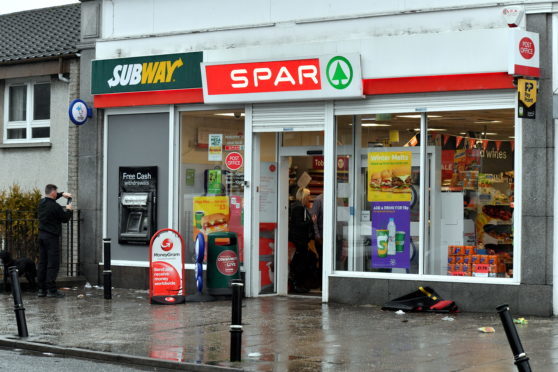 A cash machine raider who was caught after his lost girlfriend flagged down police for directions will be sentenced later this month.
Ellis Boyd was part of a masked gang who ignited an explosion as they tried to access an ATM in an abortive robbery in Aberdeen.
But weeks after the crime Boyd was a passenger in a Vauxhall Astra being driven by his partner when she signalled to police on foot patrol in the city as she sought directions.
Officers became concerned about the smell of cannabis from her car and detained all the occupants including Boyd and a DNA hit linking him to the earlier raid was discovered.
Unemployed Ian Jones, 33, and benefit claimant Boyd, 26, both from Liverpool, earlier admitted an offence under the 1883 Explosive Substances Act following the blast at a Spar on the city's Clifton Road on March 6 this year.
The pair also pled guilty to attempting to force open the cash dispenser, while acting with others and with their faces masked, with intent to steal from it, when they appeared at the High Court in Edinburgh.
Both men were due to be sentenced yesterday but background reports were not available.
The judge, Lady Scott, said the pair will now be sentenced later this month.