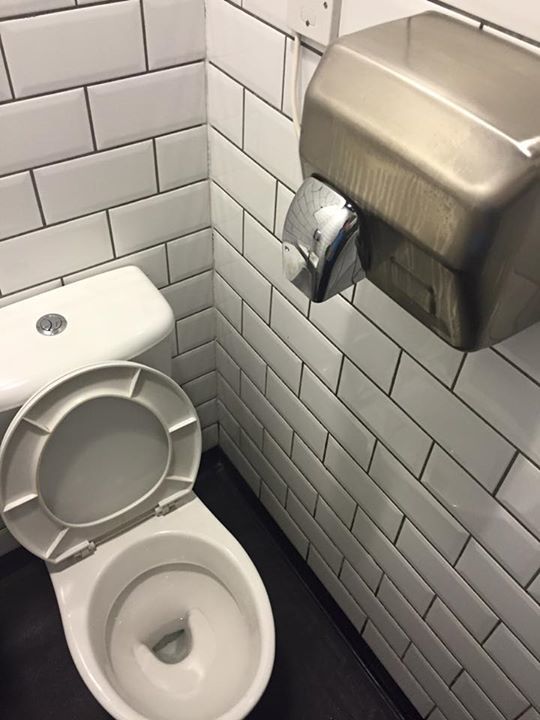 A PICTURE posted online by an Aberdeen man illustrating his "embarrassing" experience in a restaurant toilet has been viewed by thousands of people.
Gordie Wallace, 31, of Bridge of Don, was dining out at Union Square's Handmade Burger Co when he decided to use the restaurant's toilet.
However a hand dryer next to the toilet went off while he was using the facilities, spraying urine around the room and on Gordie's shoe.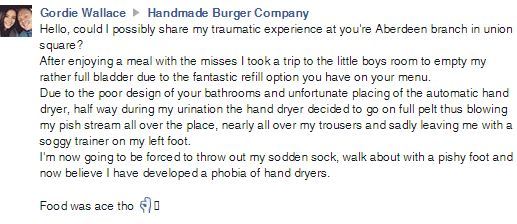 Gordie posted a photo, showing the close proximity of the hand dryer to the toilet on the firm's Facebook page, and it has now been viewed around 19,000 times and has been shared by more than 1,800 people.
Gordie today spoke of his embarrassing moment.
He said: "It was one of those embarrassing times where you jump to avoid it soaking your leg.
"We have all had the issue of taps going off too fast and spraying our jeans making us look like we have wet ourselves so I was terrified I'd look that way."
Handmade Burger Company responded on Facebook apologising for the incident and offered to send Gordie "a pair of trainers and a supply of socks every month for a year".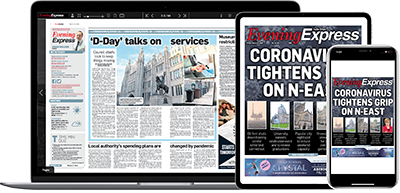 Help support quality local journalism … become a digital subscriber to the Evening Express
For as little as £5.99 a month you can access all of our content, including Premium articles.
Subscribe