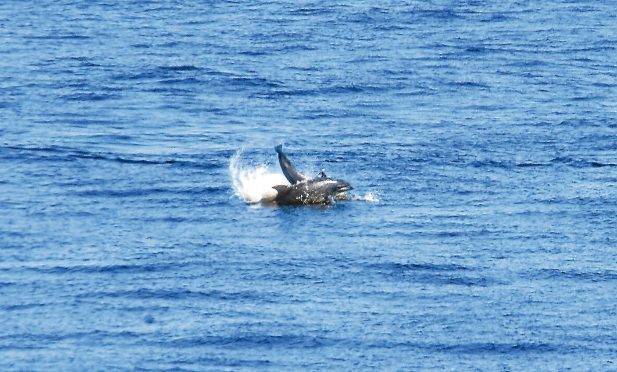 For some it's a pastime, for others it's something on the to-do list, but for two women in Aberdeen, dolphin watching is a job.
The Evening Express joined Dolphinwatch officers Amy Hopley and Jenny Wright at the Torry Battery as they went about their work to see what their jobs entail on a daily basis.
Employed by the RSPB the pair stand in line with the edge of the harbour to see if any dolphins appear in the water.
However, Amy says there is more to it than standing looking for dolphins.
Amy said: "People come up and speak to us throughout the day so we educate them on dolphins which appear in the area.
"We mostly have bottlenose dolphins in Aberdeen, however ,there are porpoise which appear from time to time.
"We are also here to raise awareness about the dolphins which are so close to city.
"People are so curious so it is our job to tell people about the dolphins and why they are here.
"We also take surveys every hour to record how many dolphins we see which can vary a lot."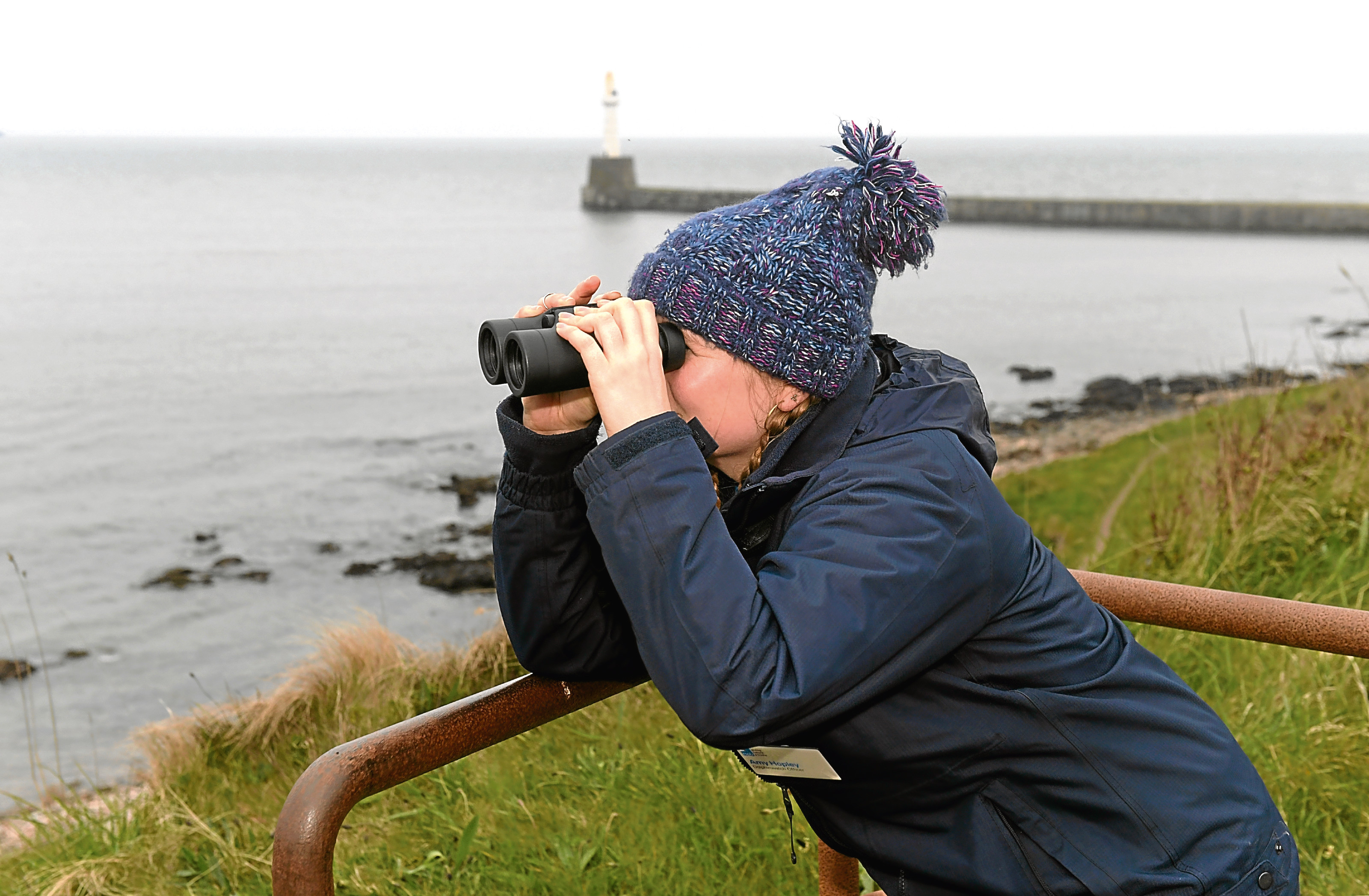 The pair, who both have backgrounds in marine biology, have been watching the animals near Torry for more than a month now.
In January, the RSPB advertised for two Dolphinwatch officers in Aberdeen for a six-month contract.
Jenny said: "When I saw the job advertised I thought it would be ideal.
"I have never done anything like this before so when there was a chance to watch dolphins and inform people about them I had to apply.
"The interview was very hard to prepare for because I didn't have a clue what to expect, I have never had one like it before.
"Although it was about the dolphins, a lot of it was about how we interact with people and some of the events we will be hosting."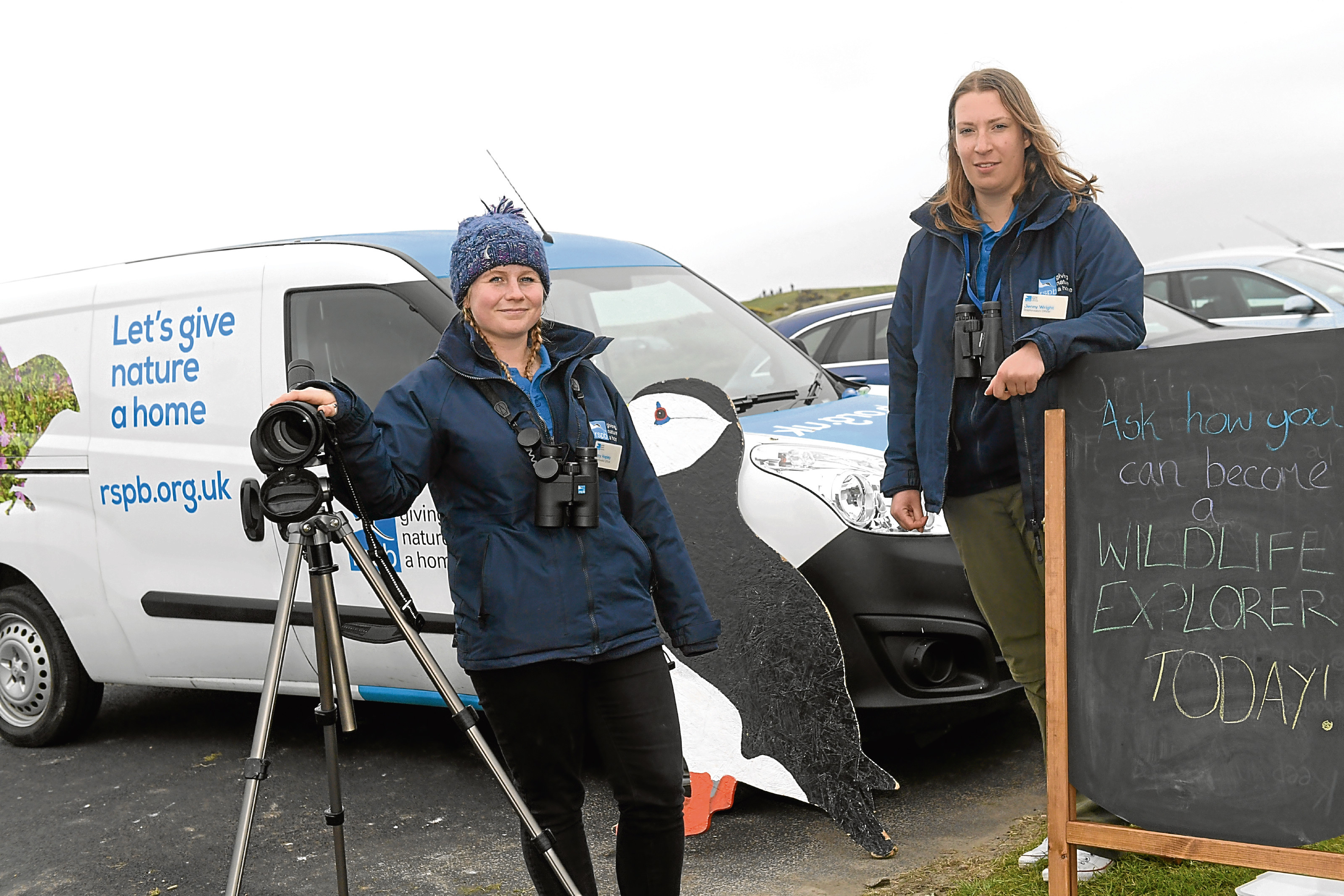 Conservation is a big part of the role.
Amy said: "After the Dolphinwatch season ends we have to prepare a report for the people who will be doing this job next year and what they should look out for etc."
She added: "The RSPB is a conservation charity so it is important for us to monitor the dolphins as well as inform people about the efforts they undertake."
Dolphinwatch Aberdeen started on April 6 and runs until August 20.
Staff are on site at the Torry Battery car park, weather permitting, on Thursdays to Sundays from 11am-6pm.
Officers have telescopes and binoculars to help visitors spot the mammals.