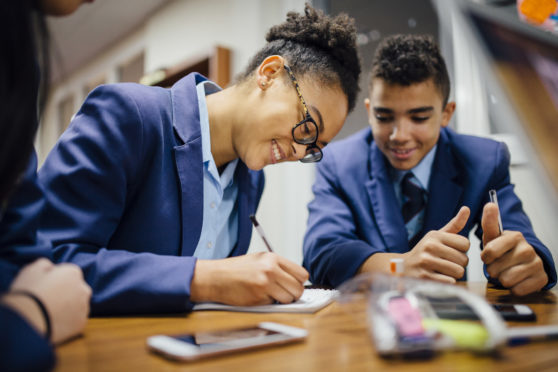 An allowanceto help families buy school uniforms is set to double in Aberdeenshire.
A recent proposal tabled by the Scottish Government will see the minimum threshold for the uniform allowance be set at £100 – double the amount that is already offered by Aberdeenshire Council.
The move is intended to fight the attainment gap for children in schools.
The government will cover half of the initiative, due to start next term, with £150,000 already set aside for Aberdeenshire.
Mearns councillor Leigh Wilson said: "School uniforms can be expensive and no parent should send their child to school with the worry that they can't afford the proper clothing.
"We are fortunate to see this funding being directed to schools in the Mearns.
"Not only is there the issue of the attainment gap, but there is an increasing number of children with additional support needs and we have to ensure sufficient resources are there to provide a quality learning environment for everyone."