Strong winds have created a large amount of sea foam at Aberdeen beach.
These images, captured by photographer Darrell Benns, show the build up of foam along the sea front.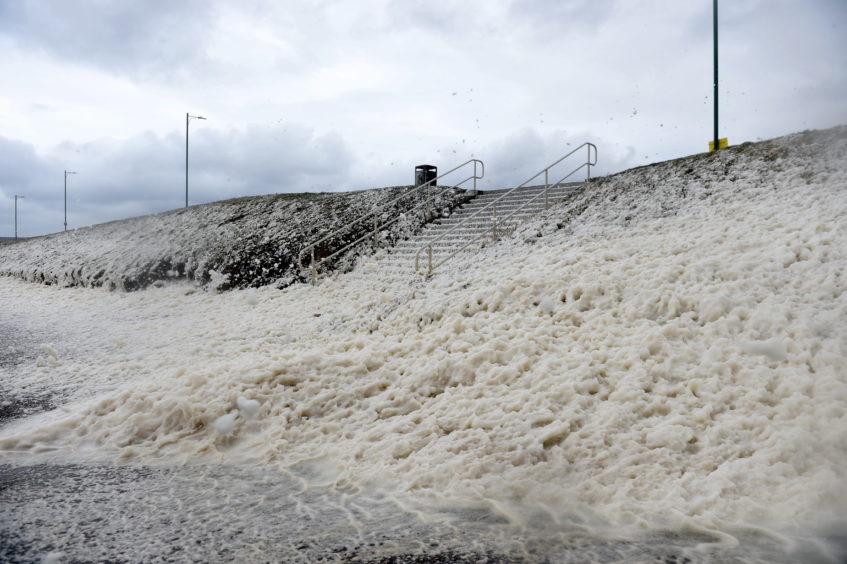 The high winds have also caused massive waves to crash into the breakwater near Aberdeen harbour.
The North-east coast is no stranger to sea foam as large amounts have been produced near Footdee, as shown below in 2012, and in Stonehaven, below, in October 2014.
While generally not harmful to people – sea foam is often an indication of a productive sea ecosystem. The foam can cover rocks or other slip hazards. In some instances, however, it can cause irritation.
Sea foam is created when strong winds generate large numbers of breaking waves in an area that contains a large amount of dissolved organic matter, such as proteins and fats present in the water.
The combination of the waves and the dissolved organics create little bubbles, these stick together through surface tension to create the foam, also known as spume or beach foam.
Algal blooms are one common source of the organic matter required to create the sea foams, however, in some cases they can come from sewage and detergents that have made their way into the water.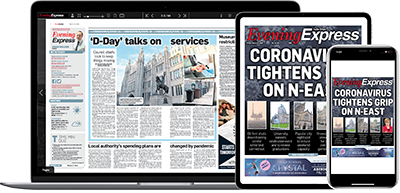 Help support quality local journalism … become a digital subscriber to the Evening Express
For as little as £5.99 a month you can access all of our content, including Premium articles.
Subscribe