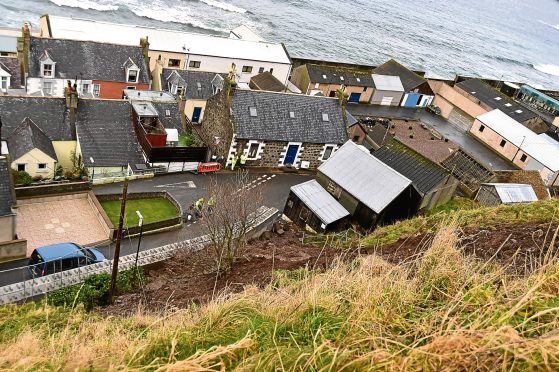 A specialist team is being drafted in to come up with a solution to make a village hit by a landslip fully accessible again.
Rope access experts will scale the cliff at Harbour Road in Gardenstown to examine what can be done to prevent any further slippage. Aberdeenshire Council's head of roads and landscape services Philip McKay said it was his "ultimate aim" to get the road permanently open again.
Mud has been sliding down an embankment that faces the village and is now being kept off the road by a concrete wall that was installed by the local authority last month.
Yesterday, the road was temporarily opened for the first time since before Christmas. Residents were given access so they could move their cars from the bottom of the road, and to allow bins to be emptied. Mr McKay said: "I think we are worried in as much that the current situation means we can't open the road for unrestricted access.
"Our ultimate aim is get the public road open to people all the time."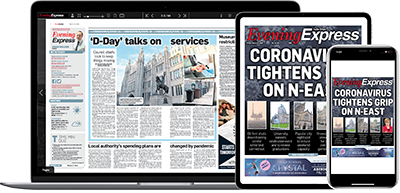 Help support quality local journalism … become a digital subscriber to the Evening Express
For as little as £5.99 a month you can access all of our content, including Premium articles.
Subscribe