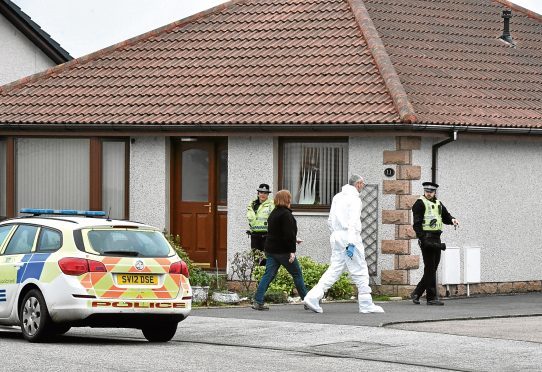 A man suffered a "devastating" brain injury after sustaining a blow similar to a boxer's knockout punch, a jury has heard.
Brain trauma expert Professor Colin Smith was giving evidence yesterday during the trial of Gary Crossan, 31, who is accused of murdering Malcolm "Raggie" Wright in Peter Buchan Drive in Peterhead on January 26 this year.
Crossan, who went on trial at the High Court in Aberdeen last week, is also accused of a string of other charges, including earlier assaults and attempted murder against the same man.
He denies all the charges against him.
Professor Smith, a world-renowned neuropathologist based at Edinburgh University, examined Mr Wright's brain after his death.
He told the jury there were clear signs that there was evidence of both a rotational injury, which happens when the brain collides with the skull, and blunt force trauma.
He explained this would most likely have been caused by Mr Wright being punched and falling unconscious to the ground then striking his head.
Prof Smith said it was similar to a "lights-out" punch sustained by boxers and added that it had ultimately caused a blood clot in Mr Wright's brain.
He said this had continued to expand and likened it to a box with jelly and a balloon inside with the latter continually inflating until there was no space left.
Prof Smith added that this had been left untreated for several hours which led to irreparable brain damage.
Mr Wright died in Aberdeen Royal Infirmary on February 1 despite brain surgery.
Under cross-examination from defence counsel Shelagh McCall the professor said there was a slim possibility Mr Wright's injuries had been exacerbated by brain atrophy or shrinking brought on by alcohol abuse.
However, he said this was "very unlikely", because the brain was in relatively good condition and weighed "well within" the normal limits.
The trial continues.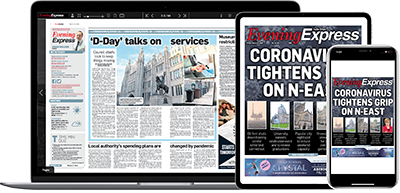 Help support quality local journalism … become a digital subscriber to the Evening Express
For as little as £5.99 a month you can access all of our content, including Premium articles.
Subscribe