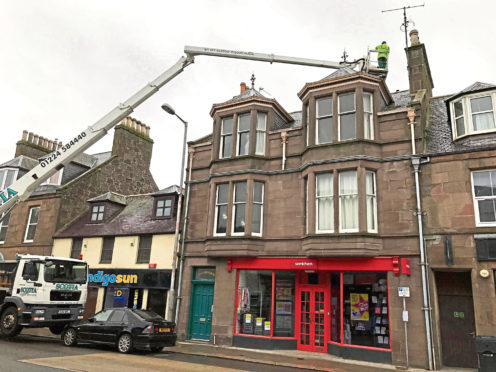 Seagull nests and eggs have been destroyed as part of a community scheme in a seaside town.
Pest controllers visited Stonehaven to carry out the removal.
The move follows businesses and residents being asked whether they would contribute to a community-run project to tackle nuisance gulls in the town centre.
Last year Aberdeenshire Council arranged for a specialist company to carry out the work after complaints from visitors, residents and community groups.
This year 55 nests were removed and 113 eggs destroyed in the scheme run by the Stonehaven Town Centre Improvement Group.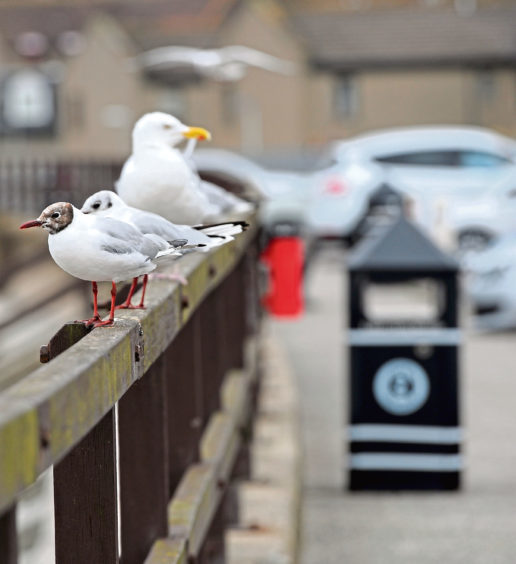 An Aberdeenshire Council spokesman said: "This is a huge increase on last year when 29 eggs were destroyed on the first visit.
"Although we did cover a slightly larger area this year, if we discount those additional properties the total is 72 eggs destroyed in the same area as was covered last year.
"This is clearly a long-term effort, but should have a big impact for visitors and residents.
"In total 83 residents and businesses have signed up to the scheme this year and will contribute £50 each.
"Environmental Health have agreed to fund any shortfall to ensure the work takes place.
"The council also provides the Traffic Orders and Road Closures free of charge and a large amount of officer time."
The success of the scheme last year led to increased demand.
The work was carried out in the town centre last Wednesday and Thursday with more scheduled to take place in the coming weeks.
James Stephen, chairman of the Stonehaven Town Partnership and a member of the improvement group, said the community has backed the initiative.
He said: "It has been a great success so far and I'm delighted with businesses and residents who have signed up.
"There is still some time for anyone else who wishes to sign up and take part.
"The only reason the seagulls are here is because we are their food source and we are trying to break the cycle of the nesting birds.
"It does make a big difference to the town.
"However, I am a bit disappointed that some food outlets in the town centre decided not to take part."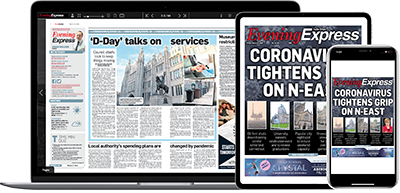 Help support quality local journalism … become a digital subscriber to the Evening Express
For as little as £5.99 a month you can access all of our content, including Premium articles.
Subscribe