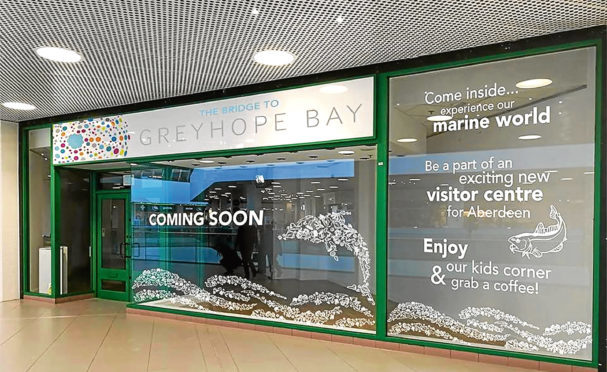 A pop-up shop and exhibition space is set to open in Aberdeen this week as part of a bid to create a £10 million dolphin-watching facility.
The space is part of the Greyhope Bay project, which will open a new interim visitor facility called The Bridge next year.
The educational centre is set to be constructed out of shipping containers off the coast close to Torry, which is known as one of the UK's best spots for observing marine life.
The exhibition and pop-up shop will be set up in the former Early Learning Centre unit in the city's Bon Accord shopping centre, and will be open for three months. It will include a 3D map of Aberdeen, a children's area and coffee shop.
Fiona McIntyre, founder of the Greyhope Bay project, said: "We're opening to the public on Friday.
"The idea was to bring to life this new marine experience for the city.
"We are actually going to do an interim centre using shipping containers.
"The exhibition space allows us to talk about the project and the context behind it. It'll start an education in terms of the work that we do ourselves.
"We've also got a kids' arts and crafts section as well. It's really about bringing life to the project."
The space has been designed by interns from Gray's School of Art at the city's Robert Gordon University. And the map, which measures around 1.8 metres by 1.2m, was constructed with help from the Scott Sutherland School of Architecture.
The event – which is the first in a series the project hopes to run in the lead up to the opening of The Bridge – is running in conjunction with a crowdfunding page to raise £500,000 for the interim centre.
Fiona added: "It's been quite an incredible effort from RGU.
"It's quite a good opportunity for us. We are hoping to open The Bridge in 2019, we have really got a lot of local support to deliver the project.
"It will let people know who we are, and what the experience is when we come to Greyhope Bay.
"It allows us to move forward with the project."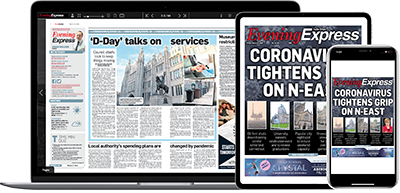 Help support quality local journalism … become a digital subscriber to the Evening Express
For as little as £5.99 a month you can access all of our content, including Premium articles.
Subscribe