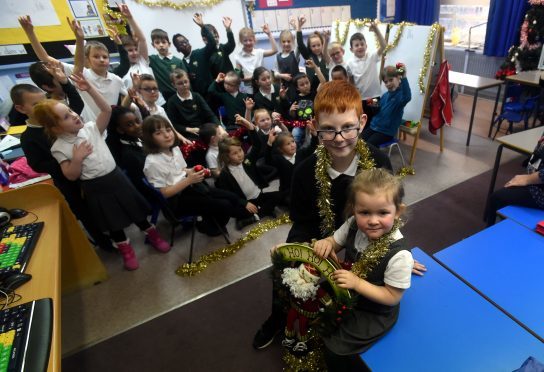 With Christmas just around the corner, the Evening Express is getting into the festive spirit with its annual carol concert.
And this year's audiences can look forward to a special treat as Aberdeen School for the Deaf teams up with Sunnybank Primary.
The two schools will be singing and also signing the Christmas classic Away in a Manger, as well as performing signing for Silent Night, with which the audience can participate.
Alison Buchan, head teacher at Aberdeen School for the Deaf, said: "It's very exciting for the children.
"It will be a joint choir. There will be 10 children from the School for the Deaf taking part, and 15 from Sunnybank Primary.
"It's the first time in a long time that the school is taking part in the carol concert
and the very first time that we've done a joint choir."
The children are looking forward to having the chance to take part in the event at
St Mark's Church.
Mrs Buchan said: "They're all very excited. They've never had the chance before to perform at a concert outside of the school.
"We go for our Christmas services at St Mark's, so the kids know the venue, which is keeping them from being too nervous."
She added: "It's a very proud moment. Our early years practitioner Susan Mair has been organising the practices with the kids.
"We're performing Away in a Manger but we'll also be signing along when the audience sings Silent Night, and we'd definitely encourage the audience to take part in the signing."
Mrs Buchan is also keen for the school to have the opportunity to raise awareness of sign language.
She said: "It's a great way to promote it. The children who go to Sunnybank absolutely love learning sign language.
"It should be a lovely night and I'm most looking forward to seeing the looks on their faces when they perform."
The Evening Express Carol Concert will take place on Tuesday and Wednesday at St Mark's Church in Rosemount Viaduct.
Tickets are available to buy from bit.ly/2zxMaP3 or from Aberdeen Box Office.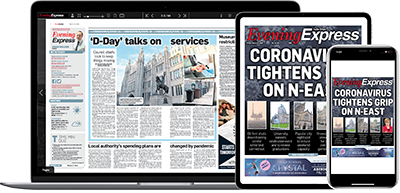 Help support quality local journalism … become a digital subscriber to the Evening Express
For as little as £5.99 a month you can access all of our content, including Premium articles.
Subscribe