A historic North-east castle is getting ready to open for its 10th season under community management.
Braemar Castle will open on March 30 and have a special Easter Sunday quiz for families with prizes up for grabs.
It has been 11 years since the community took over the lease from the Invercauld Estate.
The group has been raising funds to continue repairs and upgrade facilities at the castle including looking to add a nature trail.
Georgina Errington, castle manager, said: "Our Easter happenings kick-off a full events programme.
"Alan Brecks' re-enactment society will descend on the grounds on April 14-15, tying in with the launch of our new weapons exhibition, Forces and Foes.
"Other highlights this season include our popular Murder Mystery dinners, with a new spin as History Mysteries.
"Also in June, for the Year of Young People, Braemar Primary School are set to take their community management responsibilities seriously and act as guides."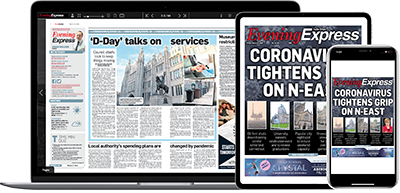 Help support quality local journalism … become a digital subscriber to the Evening Express
For as little as £5.99 a month you can access all of our content, including Premium articles.
Subscribe