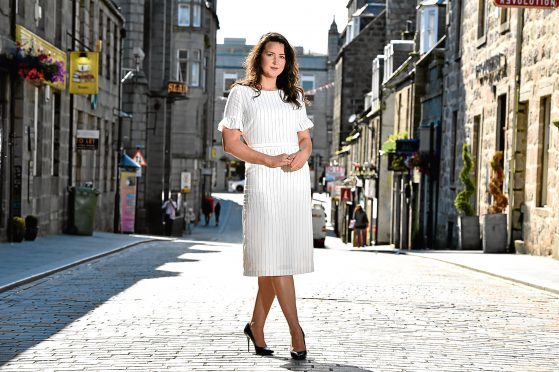 Aberdeen Inspired has appointed Scotland's first evening and night time economy manager as it looks to promote the city's nightlife.
Nicola Johnston has taken up the new role after six years working in senior roles in the skiing and hospitality industries in France.
Originally from Glasgow, the Edinburgh Napier University graduate worked as a general manager for a range of boutique hotels and also owned her own health food deli in the Tarentaise Valley in the heart of the French Alps.
Nicola said: "I'm delighted to take up the evening and night time economy manager role with Aberdeen Inspired and am excited to have joined a dynamic team which works hard to promote the city centre and boost trade.
"This is an exciting opportunity to make a difference and help develop the hospitality and hotel trade in Aberdeen.
"My experience of working in France has already been a huge benefit and has helped me to understand many of the challenges businesses face in Aberdeen."
She added: "People have been very receptive to the fact that things need to change and want to work with us to lead the way for a regeneration of Aberdeen's night time economy.
"It's important that we look at diversifying what's on offer so we can inspire more people to visit Aberdeen and help them to share their positive experiences with a wider audience."
Adrian Watson, chief executive of Aberdeen Inspired, said: "We are delighted to welcome Nicola to the team, she brings a wealth of experience and has demonstrated a very high standard of work and results delivery in previous jobs.
"The perception of many of our evening and night time economy businesses is that their voice isn't always heard or necessarily understood by statutory organisations. Now that we have Nicola in the post, the evening and night time economy manager's role will offer a unique opportunity to bridge this gap and is another illustration of how we are listening to them and have introduced this new role to help move the city centre forward."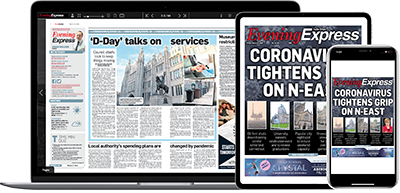 Help support quality local journalism … become a digital subscriber to the Evening Express
For as little as £5.99 a month you can access all of our content, including Premium articles.
Subscribe