Santa Claus is coming to town – and his first stop this year was the Evening Express Carol Concert.
As the city's Music Hall continues to undergo renovations, St Mark's has kindly stepped in to provide a venue for the dozens of groups and schools taking part in this year's concert.
At a fantastic evening filled with Christmas spirit, last night's audience was once again treated to a night of festive cheer.
Parents looked on with pride as their children took to the stage.
Organised by Jenny Cranna, head teacher at Torry Academy, and presented by Ken McLeod, the night was once again an enormous success.
Ken expertly compered the evening, keeping the audience laughing and groaning with a whole host of Christmas-themed jokes.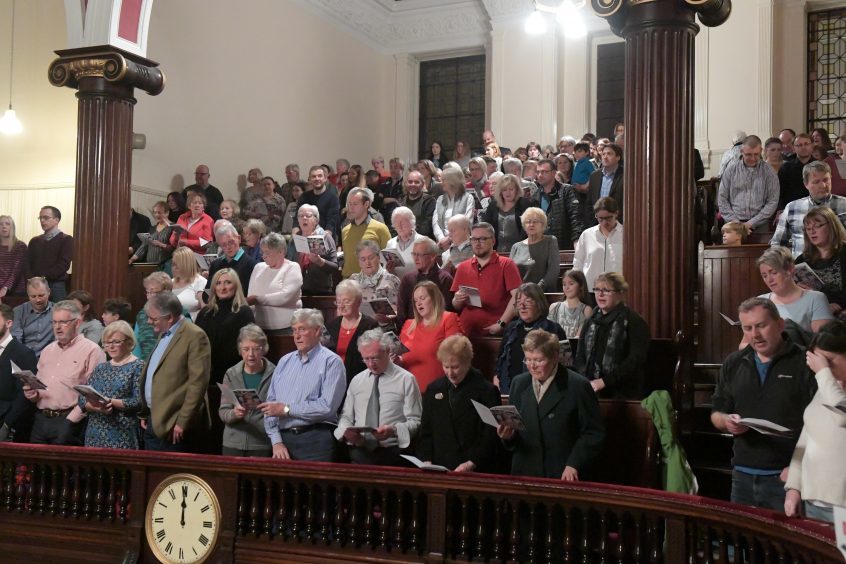 Introducing Santa, he said: "The evening would not be complete without the appearance of one man, and it's the man in the red suit."
He also thanked the audience for making the evening extra special.
He said: "It's fantastic to see such a packed church tonight and to see you all supporting the fabulous concert."
Ken also thanked both concert organiser Jenny and St Mark's for hosting the event.
He said: "I sincerely want to thank Jenny Cranna for all the work she's done.
"Jenny did everything from the programmes to organising the transport.
"St Mark's has also made us feel very welcome which we're very grateful for."
The Evening Express is now looking forward to the 50th anniversary of its annual carol concert next year, which is poised to take place in the newly refurbished Music Hall.
Ken said: "Next year it will be the 50th anniversary of the Evening Express Carol Concert which is fantastic.
"Hopefully we will be back in the Music Hall for that milestone and we hope to see you all there.
"Over the years we've raised hundreds of thousands of pounds, so thank you for that and for being here tonight."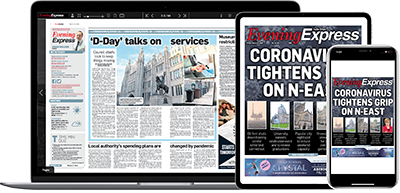 Help support quality local journalism … become a digital subscriber to the Evening Express
For as little as £5.99 a month you can access all of our content, including Premium articles.
Subscribe