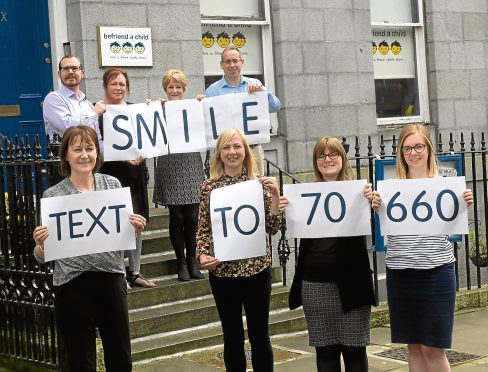 The Evening Express is officially backing a campaign to help a children's charity.
Befriend a Child, which helps disadvantaged youngsters in the North-east, needs to find at least £100,000 – or faces services being cut.
Last week the charity launched its own appeal for funding and today the Evening Express is supporting the Save Our Smiles (SOS) campaign.
Jackie Hothersall, CEO of Befriend a Child, said the Evening Express backing its campaign was an amazing opportunity
She said: "We are thrilled that the Evening Express is helping to raise awareness of the appeal and make it a success. Since the launch at the end of last week we have been hugely encouraged by the response we've had from across the city and shire, both in terms of donations and messages of support.
"There are lots of new opportunities that have opened up.
"We always knew it would take a huge effort to make the appeal a success and having the Evening Express back it could be the tipping point for us."
Money raised from SOS is needed to safeguard the delivery of its befriending service for children in need.
Set up in 1975, Befriend a Child matches children with positive adult role models who can meet with them and engage in a range of fun activities.
The charity was forced to put a cap on new referrals and currently it supports 179 children, with a further 22 on the waiting list until new funds can be secured.
Taking a lead from its oil industry neighbours, the charity has already cut costs and improved efficiency.
But the £100,000 funding gap needs to be plugged to safeguard the service.
If funds are not found the charity would be forced to cut back services, which it said would be devastating for the children, families and volunteers involved.
The SOS appeal is a spin on the charity's motto which is "turn a frown upside down".
So far, since the launch of SOS on Wednesday, £1,921.25 including gift aid has been raised.
Around 200 individuals have text the appeal.
In addition, Codonas has pledge to raise more than £5,000 for SOS.
The charity has already been hitting the streets, putting posters in shops and buses and has contacted previous donors.
A number of activities are being considered for the SOS campaign including a comedy night, a bowling tournament and fundraising dinner.
Last summer the charity had to appeal for more volunteers after it was forced to stop accepting requests from children needing help.
In July last year, Befriend a Child had a waiting list of 87 youngsters waiting to receive support.
Following an appeal in the Evening Express that resulted in an influx of new befrienders, the charity managed to pair a third of children and reopen the waiting list.
The charity is also one of only 13 charities across Scotland taking part in the Scottish Government Intandem project.
The service is different from its normal befriending service, offering adult mentor help for children aged 8-14 and under local authority supervision. The project is Scottish Government funded and is not at risk of any cuts.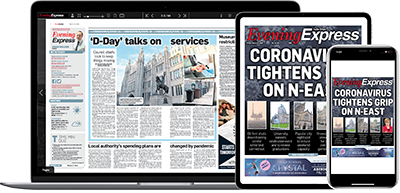 Help support quality local journalism … become a digital subscriber to the Evening Express
For as little as £5.99 a month you can access all of our content, including Premium articles.
Subscribe