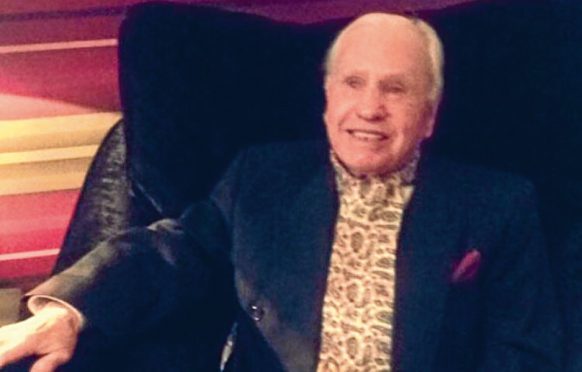 A woman has paid tribute to her  grandfather, "a weel kent" market trader in Aberdeen, who has passed away at the age of 92.
Alex Ross was known as Fruity Ross by those who shopped at his fruit stall at the former market at The Green.
Mr Ross passed away earlier this month after battling chronic heart and kidney failure.
Rosie Whyte, his granddaughter, said: "It was the biggest stall in the 1960s and 1970s on The Green.
He had a booming voice and everyone knew who he was. He used to travel to different fairs like the Turriff show and was very sociable."
Rosie, 26, from Aberdeen's King's Gate, said her late grandfather was always busy.
"He was an entrepreneur and was very business minded.
"He would call the newspaper every week and put in the same advertisement. He was a very dedicated man."
Mr Ross, who was brought up in the Froghall area of the city, was also well-known for his Pony Trek down by Aberdeen Beach which ran during the late 1940s and early 1950s.
His love of horses was passed on through the family from his father, Arthur Ross, who also ran the business, and Rosie says she has inherited her grandfather's passion for horses.
Before retiring Mr Ross spent time buying, fixing and selling cars.
Rosie said: "He was up and moving until his very last day, he liked to keep himself busy.
"We finally made him retire. My mum intervened and told him it was time. He was 88 and still working underneath cars; fixing them.
"He then took up a love for the gym and he put together a gym in the garage and was in there every day."
It was during one of his many ventures when he was in the city selling logs –known as cloggies – on his horse and cart that he met his beloved wife Rosie, who passed away in 1979 from cancer.
Rosie said: "He met her when he was selling cloggies on his horse and cart. It was very cold and he just knocked on her door and asked her 'can I get a cup of tea?'
"They later saw each other at the Locarno Dance Hall and the rest is history."
She added that Mr Ross was considered the head of the family.
"He was a hero to all of us," she said, adding: "He had been through a lot and was strong for his family."
At just 17, Mr Ross was a gunner in the merchant navy during World War 2, when his ship was torpedoed, leaving him and other shipmates stranded at sea.
Mr Ross was in the water for 28 hours before an American boat spotted him and came to the rescue.
Rosie said: "He always loved telling that story to all of us. He was a great storyteller and an unconscious comedian.
"Even if he was driving us crazy we always came away laughing."
Rosie said her grandfather's presence will be dearly missed in their household.
She said: "We are all just broken hearted – he was the centre of all our lives. He had such a colourful life."
Mr Ross leaves daughter Caroline Whyte and son Robert Ross, as well as grandchildren Mark Ross, Ryan Jamieson, Amber Turner and Rosie Whyte.
He is also survived by great-grandchildren Jay Jamieson, Lennox Turner, Nevaeh Jamieson, Aaliyah Jamieson and Cherry Turner.
As a final farewell and a tribute to his love of horses and the bagpipes, Mr Ross was honoured with a piper and a black carriage drawn by horses.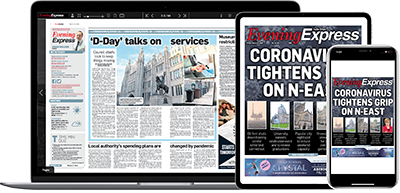 Help support quality local journalism … become a digital subscriber to the Evening Express
For as little as £5.99 a month you can access all of our content, including Premium articles.
Subscribe