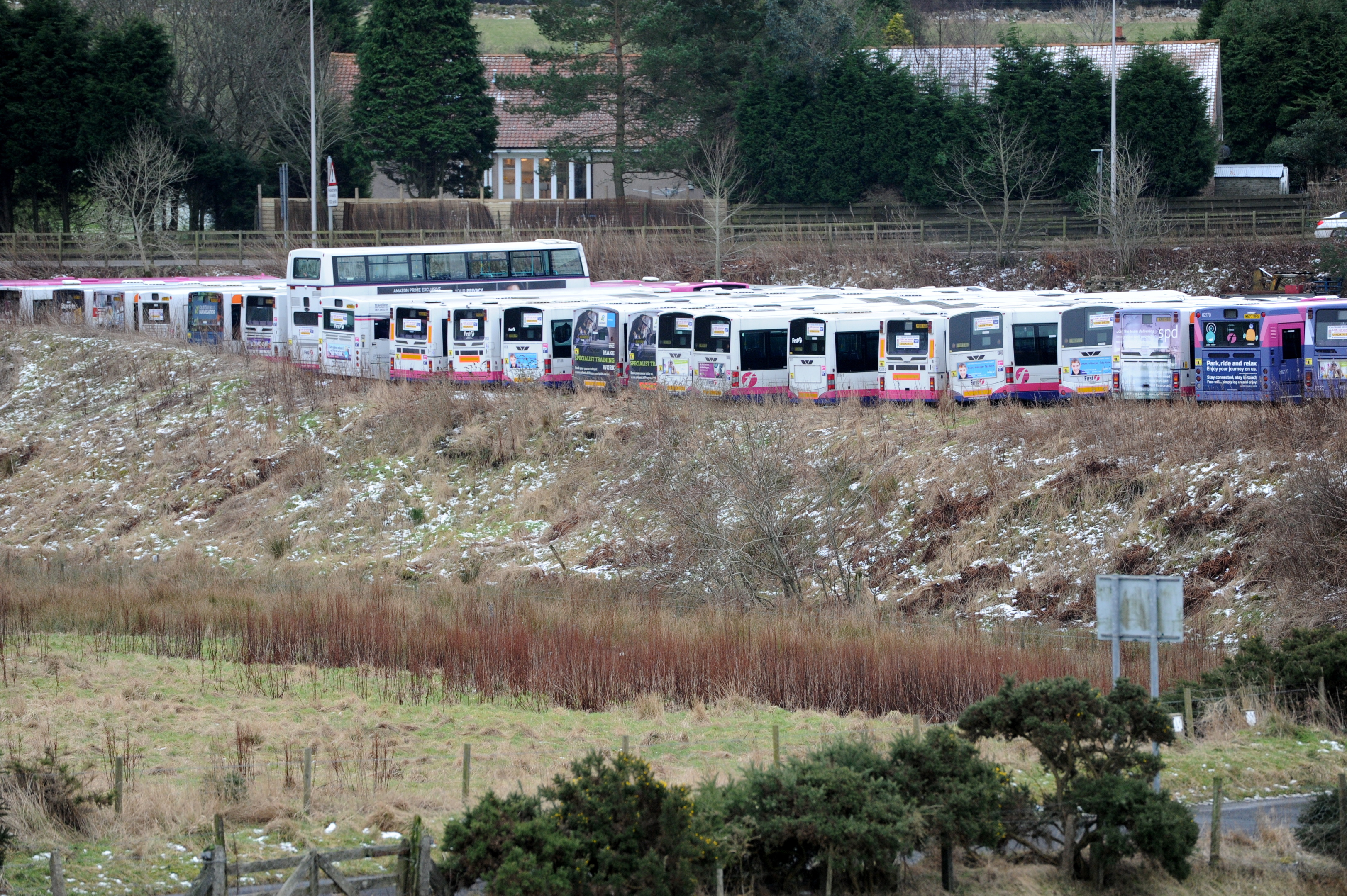 It is the final stop for a generation of city buses.
Engines silent, the old vehicles have been left lined-up in an unusual 'bus graveyard'.
Now obsolete, the disused First fleet sits ready for recycling in a field near Aberdeen.
They have been scrapped in favour of a new environmentally-friendly range of buses, as part of a £1 million upgrade to the city's service.
Survivors from the old fleet will receive a £300,000 refurbishment.
The rest will be sold for scrap, with any proceeds put back into First Group's business.
A spokeswoman for First said: "The vehicles have all been retired and our fleet has been upgraded with new investment.
"The vehicles have come to the end of their lives and will therefore be sold for scrap.
"We wouldn't expect a high return, but any monies we do receive will be reinvested."
The row of retired buses sits by Lang Stracht and Skene Road, near Kingswells.
Fifteen First buses were retired in January and were replaced by sleek Enviro buses, both single and double deckers.
There is no timescale for when the obsolete vehicles will be removed for recycling.
The spokeswoman added: "The buses stored at Kingswells, as with all our retired vehicles, will be recycled responsibly in due course.
"The vehicles have already been replaced on the roads of Aberdeen by a combination of our seven new Enviro 200 single deckers, and the double deck Enviro 500s."
Some of the new vehicles will form part of the new Platinum service.
These buses have wifi, leather seating and USB ports, plus sound and visuals telling passengers about the next stop.
The luxurious new line will operate on route 13, with others on the combined 1 and 2 routes – now called The Bridges.
First in Aberdeen hope the changes will revitalise the service and attract more passengers.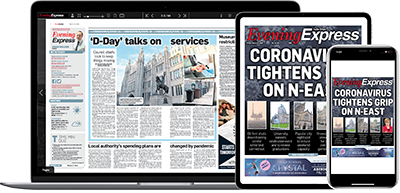 Help support quality local journalism … become a digital subscriber to the Evening Express
For as little as £5.99 a month you can access all of our content, including Premium articles.
Subscribe