A plane was forced shut down one of its engines and return to Aberdeen today following a bird strike.
The aircraft containing 17 passengers declared an emergency after a warning light came on relating to one of the aircraft's two engines.
The flight, which originally left Aberdeen at 10.12am and was due to fly to Sumburgh airport in Shetland, returned to Aberdeen and landed safely at 10.45am.
A spokeswoman for Eastern Airways said: "Shortly after departing from Aberdeen for Sumburgh, charter flight EZE1035 returned to Aberdeen due to a warning indication relating to one of the aircraft's two engines. As a precautionary measure, the captain decided to shut down the affected engine following a bird strike.
"The Jetstream 41 aircraft with 17 passengers and three crew on board landed safely at Aberdeen at 1045. Passengers disembarked the aircraft as normal via the aircraft steps. Engineers are inspecting the aircraft.
"We apologise to passengers for the inconvenience, but the safety of our passengers and crew is our number one priority."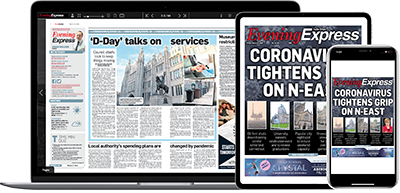 Help support quality local journalism … become a digital subscriber to the Evening Express
For as little as £5.99 a month you can access all of our content, including Premium articles.
Subscribe