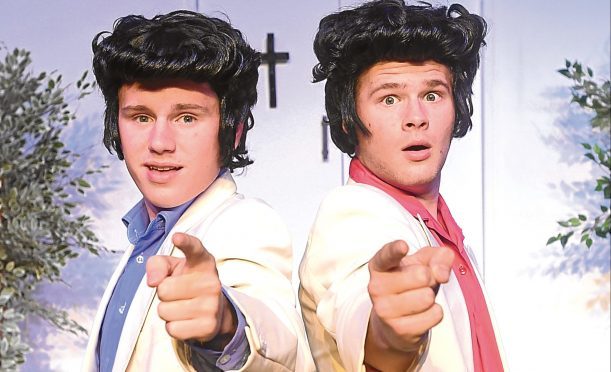 Elvis is in the building – for three nights at the Lemon Tree in Aberdeen.
The Mitchell School of Drama takes its Comedy of Errors show to the Aberdeen International Youth Festival (AIYF) tonight, Thursday and Friday.
And the Inverurie-based group are modernising things by introducing Elvis Presley and 1950s music to the mix.
The group of 12 to 23-year-olds has been rehearsing for the Shakespearian play for the last seven months and are looking forward to coming back to the youth festival for the 12th year running.
Rhona Mitchell, director and founder of the Mitchell School of Drama, said: "The youth festival is so much fun and it allows us to experience different cultures and learn from some of their techniques.
"This year there are groups from Morocco and Iran so we are looking forward to interacting with them over the next week or so.
"This will be our 12th year in a row at AIYF and it is definitely the highlight of the year for us as it allows us to perform to big crowds in Aberdeen.
"We have travelled around the North-east before, however, this is always the biggest event of the year for us.
This year the group decided to take on the Comedy of Errors which was Shakespeare's shortest plays.
It follows the story of two twins who were separated at birth and involves a case of mistaken identity.
Rhona said: "We have tried to make it more interesting so we have introduced a five-piece band playing 1950s music, a magician and puppets.
"It has meant some of the 21 cast members have had to learn puppetry but they have really enjoyed it.
"Seven months is a long time to get ready for this, however, we find it is needed to ensure we get everything right.
"I have worked about eight hours every week since January on this play.
"We are looking forward to getting onto the stage at the Lemon Tree for three nights and showing the people of Aberdeen what we have to offer."
For more information visit www.aiyf.org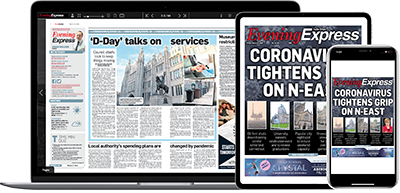 Help support quality local journalism … become a digital subscriber to the Evening Express
For as little as £5.99 a month you can access all of our content, including Premium articles.
Subscribe