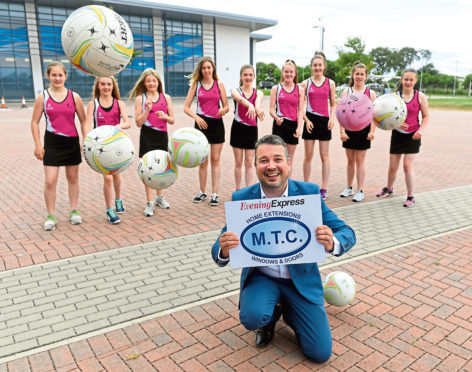 A north-east netball team is celebrating after becoming the latest lucky winners to bag £250 in MTC's giveaway.
The Ellon Netball Club scooped the cash as part of the Evening Express' monthly competition with MTC Windows and Doors.
Emma Fraser, a coach at the club, said the money would be used to buy new equipment and they were very happy to be selected as this month's winners.
She said: "We are delighted to have won the June prize draw as the money will help us to replace equipment that was damaged and went missing when our cage was broken into.
"We had some balls missing and damaged around April, not long before the exams started at the school.
"It looks like they might have been used to play football and they can't be used now. There were also bibs taken and without having all seven bibs to use they are pretty useless."
The group has gone from strength to strength in the last few years and currently has six different age groups including a senior team.
Emma said they were also doing some fundraising to cover travel expenses for the upcoming Scottish Youth Cup.
The first round of games will be played later in the year but since the north-east clubs could be drawn away against teams in Shetland or Orkney the travel costs can mount up.
Emma said: "Last year we entered the Scottish Youth Cup competition for the first time and would love to enter again.
"We have been fundraising in order to cover our travel expenses. Last year we had to fly to Orkney.
"Our club is also expanding with our junior section currently sitting at more than 40."
Every month the Evening Express is teaming up with MTC to give away £250 to local causes.
It could be a mothers and toddlers group looking for new toys or a gardening group wishing to stock up on plants.
Whatever it is the team at MTC will purchase it for you up to a maximum of £250. The winner is chosen at random.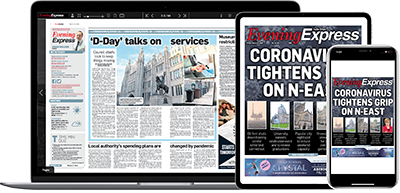 Help support quality local journalism … become a digital subscriber to the Evening Express
For as little as £5.99 a month you can access all of our content, including Premium articles.
Subscribe