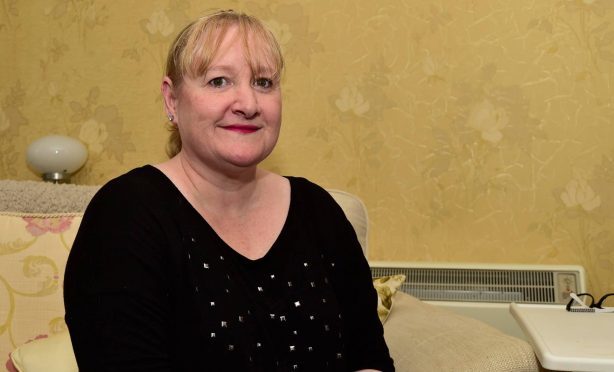 A former nurse is being given the chance to see again with the help of a fundraising campaign set up by her family.
Diane Ralph, 50, from Sandhaven, was diagnosed with Stargardt disease in 2004 and has been registered as medically blind for the last 13 years.
A former nurse, Dianne was forced to retire on medical grounds in 1994 aged only 26, due to degenerative spinal discs and arthritis.
While studying for an Open University degree in Arts and Humanities, Diane began to see flashes in her vision.
The flashes didn't go away and were later diagnosed as Stargardt disease, which is a rare inherited disorder of the retina which causes progressive damage to central vision in both eyes.
The damage means she suffers from loss of detailed vision and colour perception, wavy vision, blind spots, blurriness and difficulty adapting to low light levels.
There is no cure for the disease, however, modern technology is now available which can help those with the condition regain their sight.
Her family first became aware of a pair of glasses that could help after brother-in-law Grant McLean spotted them in a video on Facebook.
The glasses have been developed by Canadian company eSight, where a high resolution camera in the middle of the glasses captures what a user is looking at in real time, allowing them to see the image with clarity, however, pairs are costly at £11,000.
Diane said: "I couldn't believe it when I tried on the electronic glasses, it was like coming out of darkness into the light.
"I could see again and was easily able to read a newspaper, see cars and road signs and I also got to see my family for the first time in years, which was very special.
"The glasses will completely change my life but are out of my reach financially. My family and friends have launched a fundraising campaign to raise the £11,000 we need to buy the glasses and the work has already started."
To donate to Diane's fundraiser, visit www.justgiving.com/crowdfunding/helpdianeseeagain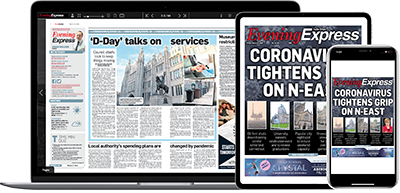 Help support quality local journalism … become a digital subscriber to the Evening Express
For as little as £5.99 a month you can access all of our content, including Premium articles.
Subscribe