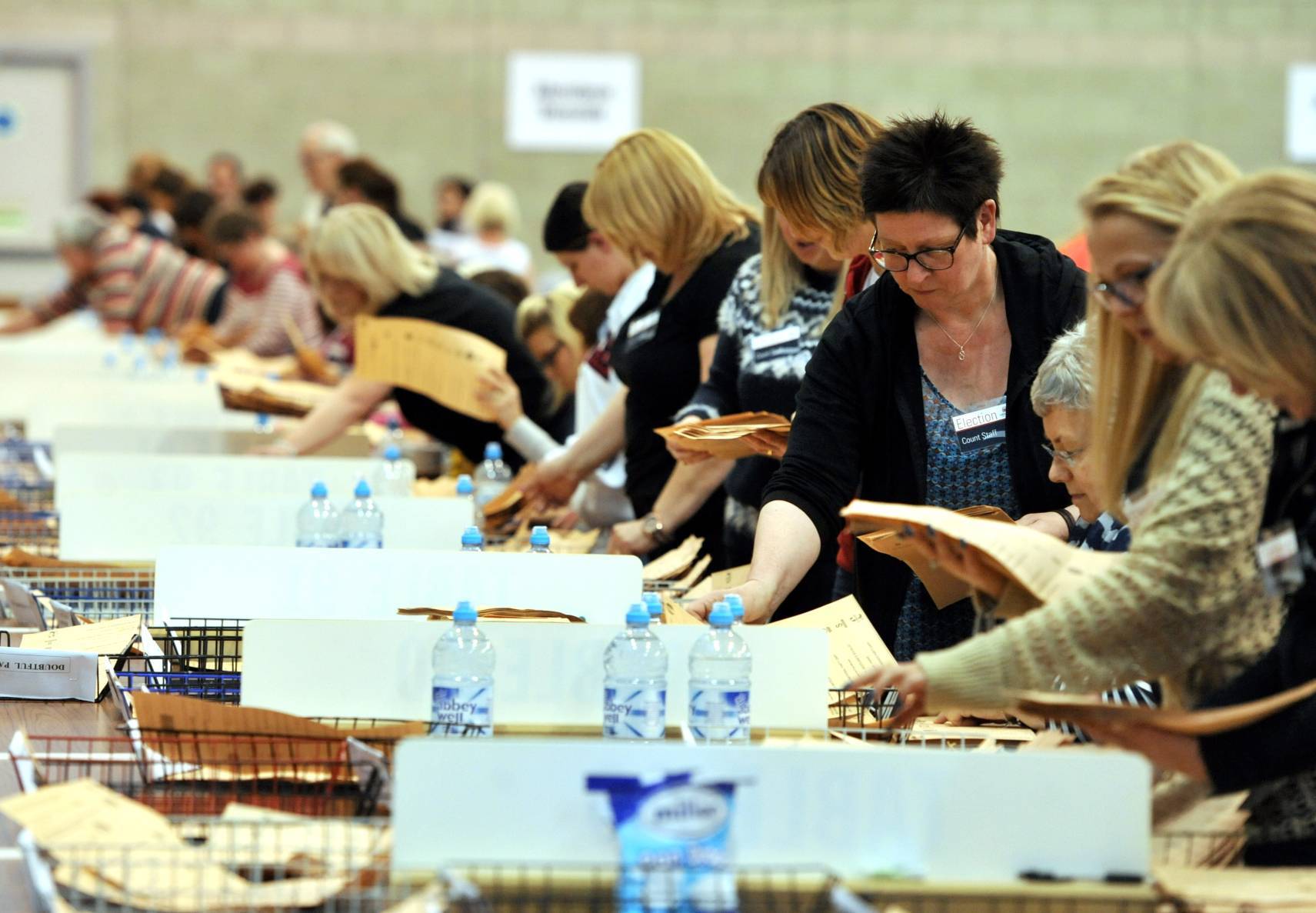 A recount was called at the North-east regional list count when the sister of Aberdeen Central and regional list candidate Lewis Macdonald was found to have been counting votes in his ballot.
Aberdeen City Council SNP group leader Stephen Flynn made a complaint about the move at about 7am today.
Mr Flynn said Mr Macdonald's sister was spotted earlier in the morning as she was about to start counting votes for the Aberdeen Central constituency, where her brother was standing as a candidate, and removed from the table.
He said: "When the count first started she was sitting at the Aberdeen Central count table.
"This was pointed out to me and she was moved.
"It was subsequently pointed out she had been moved to the Donside constituency vote.
"She had then started counting the Donside portion of the regional vote and Lewis is a regional candidate."
Depute returning officer Crawford Langley confirmed a complaint had been made but refused to confirm the identity of the person who was the subject of the complaint.
He said: "A complaint has been made about a possible irregularity in the Donside count.
"There is no indication there has been any irregularity but we must make sure everything is above board.
"There will now be a partial recount of the Donside vote."
Aberdeen Central and list candidate Lewis Macdonald denied any knowledge of his sister having been involved in the list vote.
He said: "My sister is a member of the count staff and has been counting like everyone else in this room, as far as I understand.
"Most of the people in his room will know one of the candidates because they are members of council staff and volunteers.
"This is an extraordinary complaint. It's dirty tricks from the SNP because they have had such a bad night."
The constituency returning officer for the Scottish Parliament Election in Aberdeen Angela Scott said: "A concern was raised with me as Returning Officer leading to my decision to order a partial recount.
"This was to ensure that full confidence is maintained in the count.
"We can confirm that no issues were identified with the count."