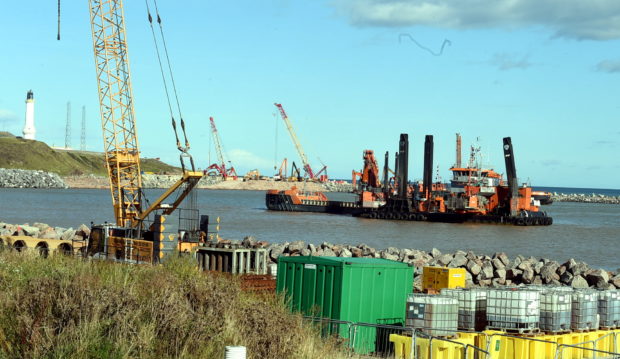 Eight options to build new roads for a £350 million Aberdeen harbour project will be progressed, despite concerns from residents.
The extension of Aberdeen Harbour at Bay of Nigg, set to be completed by 2020, will allow larger cruise ships to berth and hopefully bring more tourists to the Granite City.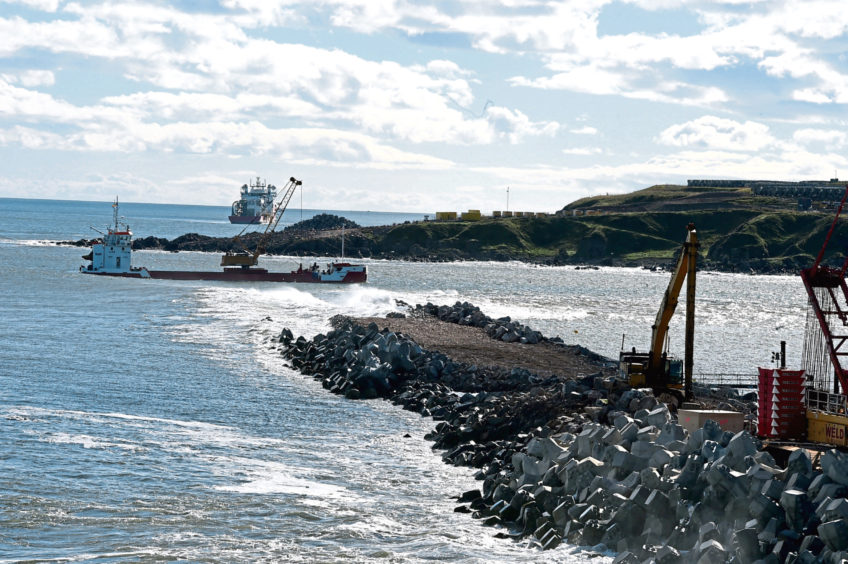 Project bosses had considered 10 different options to improve transport links in the area in a bid to cope with increased traffic.
Councillors were urged by the local authority's officers to discount two of the 10 options and progress to a second appraisal stage with the remaining eight options.
This was eventually narrowly backed five votes to four by members of the city growth and resources committee yesterday.
The first option which was dropped was A1 – a road connecting Greenbank Road across the former Ness Landfill site to the existing railway bridge on Coast Road, with officers arguing it would not improve access for abnormal loads and is "significantly longer" than other options.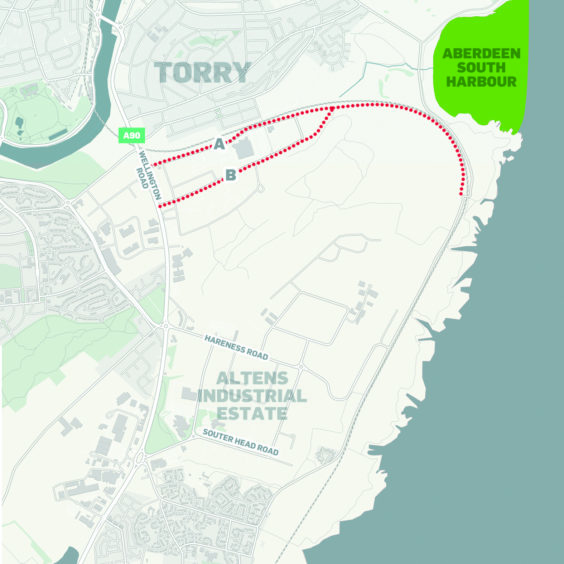 A second option, A6, was also discounted by councillors.
It would have seen a link road between the residential area of Cove and the industrial area on Souter Head Road on the basis that it acts as a noise and visual barrier between Cove and the Altens industrial estate.
However, members from the council's SNP group had called for a further two options to be dropped following an outcry from residents in Cove and Torry.
The group is opposed to option A2 – which would see a road built through St Fitticks Community Park in Torry – and option A5, which would build a road between the Coast Road and Souter Head Road.
---
---
SNP councillor Alex Nicoll, who represents Cove, said these two options, which will be investigated to a second stage following majority agreement by councillors, would have a "considerable and adverse impact" on the amenity of residents.
He added: "The A2 proposal is to drive a very large road through St Fitticks Community Park.
"The Torry community feel they are already being impacted by a number of developments in the area and that this is simply a step too much."
Mr Nicoll added that option A5 to build a new road between the Coast Road and Souter Head Road was "extremely unpopular" with residents, adding it would have a "severe impact" on residential amenity.
He added: "This is an area where we have looked at improving core paths to get them along the Coast Road.
"We should remove the uncertainty that local residents will face."
However, councillors were told discounting these options could see the local authority challenged in the future, possibly delaying the scheme.
Gale Beattie, who heads up planning at the council, said: "There could be a case where an option is taken out at this stage and then another option was put forward as the preferred one.
"Someone could come back and say 'why did we not try and work on the other option?'
"We have to be really clear on the robustness of this process."
Ms Beattie added the decision would ultimately come back to councillors for a final decision on which is the preferred option of the eight.
Douglas Lumsden, convener of the committee, said to interfere at this stage and remove a further two options could "make things much worse".
He added: "It could mean the harbour being built and traffic having to go through the existing roads.
"If we rule options out without a proper process, that could be opening us up to some kind of legal challenge.
"I think it's right that we leave things in just now and follow the proper process.
"To do anything else would be a bit dangerous and a bit reckless." The remaining roads options are A3 – build a road from Greenbank Road via the former Ness Landfill site over a new railway bridge and A4 – improve the route via Hareness Road by building a bridge over the railway on Coast Road.
Other remaining options include improved buses between the harbour and the city centre, providing a new bus service between the harbour and city centre for cruise passengers, improving "active" travel routes used by cyclists and runners between Bay of Nigg and the city centre and building a cycle route from the Coast Road through Tullos Hill to the A956 and to Deeside Way.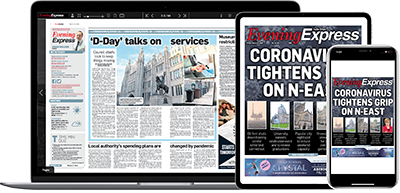 Help support quality local journalism … become a digital subscriber to the Evening Express
For as little as £5.99 a month you can access all of our content, including Premium articles.
Subscribe