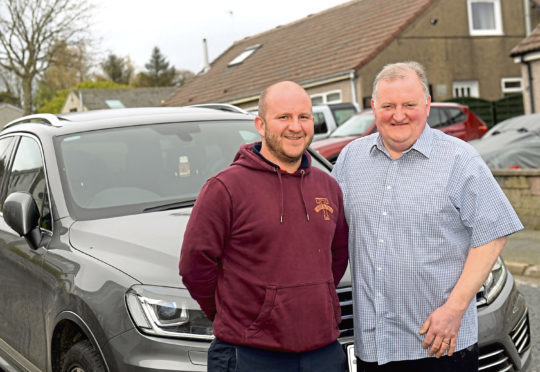 One lucky winner of the Evening Express fuel competition has spoken of his amazement at winning £2,000.
David Wilson, from Bridge of Don, was the recipient of the cash as part of our fuel competition.
David, the owner of Wilson's newsagents on King Street, scooped £2,000 – the equivalent of a year's-worth of fuel.
He is among a raft of winners of the competition, which saw five people walk away with £100 every day.
The 61-year-old, who lives with wife Hazel, 62, a retired pharmacist, received the good news in a phone call from his wife.
He said: "My wife called me up and said 'you've won a competition' and I said 'which one?'
He added: "I didn't believe it at first, my first response was 'oh yeah, sure.'"
After the initial disbelief, David described himself as being "amazed".
He said: "I never expect to win, but I always try the Evening Express competitions."
And generous David will be sharing his prize with son Ian, 32, who had entered the contest on his dad's behalf – with the condition the money be split down the middle in the event of winning.
David said: "It was my son that entered the competition and he said we'll half it if we win."
He is unsure what to do with his winnings, but said it may go towards a holiday for himself and Hazel.
"We're not sure what to do with it yet, maybe a driving holiday," he said.
"We've always fancied driving the length of the North Coast 500 around the north of Scotland."
David was the one to deliver the news to son Ian, a workshop superviser for Worldwide Oilfield Machine. David said: "He was very happy to learn that we had won."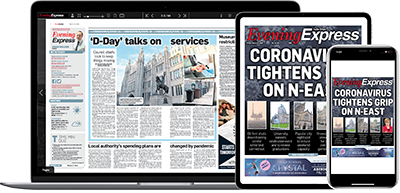 Help support quality local journalism … become a digital subscriber to the Evening Express
For as little as £5.99 a month you can access all of our content, including Premium articles.
Subscribe