The world's first hydrogen road sweeper has "swept" into Aberdeen.
The city council has added the vehicle to its hydrogen fleet – which is one of the largest in Europe.
The machine, which is a converted DAF truck, has been provided by ULEMCo, a firm which produces ultra-low emission hydrogen-fuelled vehicles.
It will run on both diesel and hydrogen fuel with hydrogen accounting for around a third of its use.
Councillor Philip Bell, the local authority's hydrogen spokesman, said: "The delivery of this vehicle is part of our strategy to increase the deployment of hydrogen vehicles across the city and keeps us at the forefront globally by demonstrating the practicality and operational flexibility of hydrogen technologies.
"Low carbon technology is already making an impact in Aberdeen and we are committed to continuing to push boundaries in the way we manage our own fleet."
Amanda Lyne, CEO of ULEMCo, said: "This latest initiative further demonstrates the potential for hydrogen dual fuel to make a significant impact on reducing diesel emissions from commercial vehicles."
Currently the council has ownership of 10 hydrogen cars and four vans – two of which are diesel hybrids.
It also owns 10 hydrogen buses which are leased out to Stagecoach and First Bus.
It was reported in January that a £2.6 million hydrogen vehicle refuelling station in Cove, has fallen short of its projected use.
The site, which opened in April, was initially estimated to be used by an average of one bus and 10 vans every day but it was revealed just 1.7 council vans or cars were using the site daily on average during its first five months.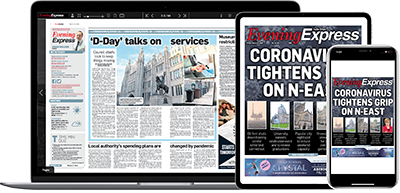 Help support quality local journalism … become a digital subscriber to the Evening Express
For as little as £5.99 a month you can access all of our content, including Premium articles.
Subscribe