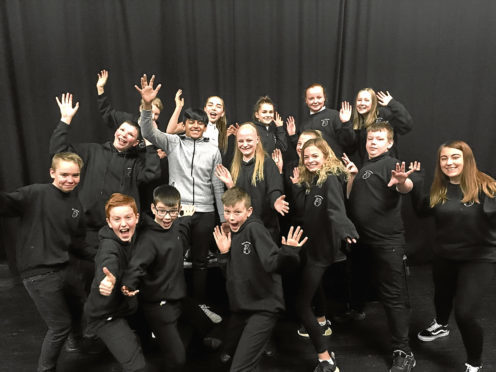 An Aberdeen academy has been awarded £1,000 to fulfill its big green dream.
Aberdeen's Dyce Academy received the funding from the Scottish Power Green Energy Trust to help its pupils stage an ambitious new project.
The school wants to showcase the influence and impact of energy to Aberdeen Harbour through a multi-media art, photography, dance and music exhibition.
More than 100 first year pupils will be involved in the event and will also take part in a live theatrical performance at the harbour for the finale.
The academy will also be working with the Aberdeen Maritime Museum to put the exhibition together and explore the harbour's history and the impact of renewable energy on the area.
John Naples-Campbell, head of expressive arts at Dyce Academy, said: "With the downturn in oil and gas having a huge impact on our community and our students, we feel it is important for our young people to explore their heritage, their community and explore how the harbour will impact future generations of their community in years to come.
"As a school, we recognise that education on renewable energy sources is important and our pupils are passionate about learning more through our project.
"We can't wait to start creating our exhibition."
The funding comes after Dyce Academy pupils won a national competition where they challenged other schools across the UK to win the prize.
ScottishPower Green Energy Trust, an independent charity that helps community-based renewable energy projects get off the ground, organised the competition and awards.
The Green Energy Trust has given away more than £1.6 million to 150 projects since its launch, and its fund relies entirely on customers' donations.
Alison McKean, trustee of the ScottishPower Green Energy Trust, said: "We're absolutely delighted to help pupils at Dyce Academy make their big green dream become a reality.
"We can't wait to see what the pupils achieve with the funding."
The school will also use the funding to invest in new environment-friendly equipment.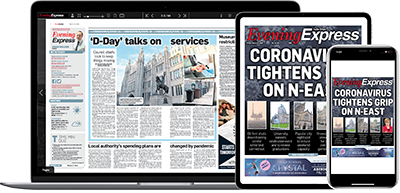 Help support quality local journalism … become a digital subscriber to the Evening Express
For as little as £5.99 a month you can access all of our content, including Premium articles.
Subscribe