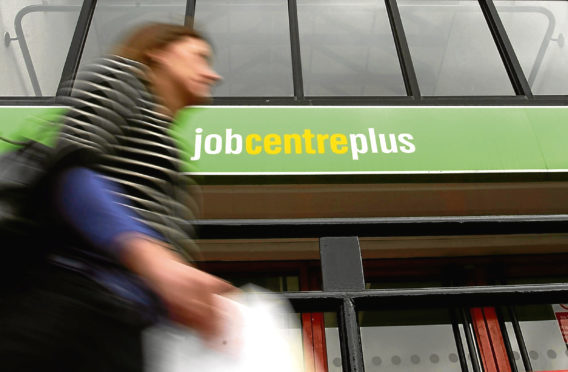 The number of people claiming benefits and seeking work in Aberdeen fell last month, compared to the previous year.
New figures show there were 3,295 Aberdeen residents claiming either Jobseekers Allowance or Universal Credit and looking for work in January, compared with 3,610 in January 2017. This is a fall of 9% compared to this time last year with a total of 315 more people in work.
Within the 18-24 age range, the figure is 525 customers, an increase of 2% compared to this time last year.
Also in January, the number of people living in Aberdeenshire claiming those benefits fell by 14% to 2,155 customers from 2,520 this time last year.
The total number of people within the 18-24 age range claiming Jobseekers Allowance is 440, a reduction of 6% or 30 customers.
Ruth Rothnie, work coach team leader at Aberdeen Ebury House Jobcentre Plus, said: "The picture is good, we do have a reduction in those claiming benefits. We often have an increase in the beginning of January with seasonal work coming to an end.
"We are hopeful the trend we're seeing will continue over the next couple of months."
Work at the Jobcentre is ongoing to support residents in the region back into work, including working closely with major hoteliers within the area to support recruitment in hospitality as part of the annual Hospitality Works Campaign.
Ms Rothnie said: "We held a successful open day for a new restaurant on February 5 when a number of customers attended and 25% were offered employment jobs. On the back of this, we will continue to work with the company to support future employment needs.
"We are also linking in with a number of companies within the oil and gas sector, promoting work experience as an opportunity to see what the customer has to offer."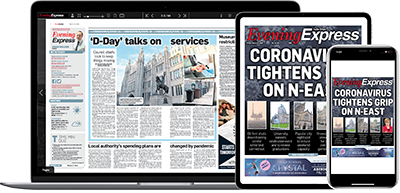 Help support quality local journalism … become a digital subscriber to the Evening Express
For as little as £5.99 a month you can access all of our content, including Premium articles.
Subscribe