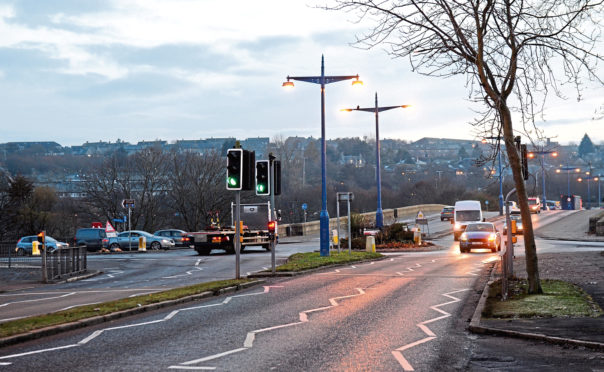 A busy Aberdeen junction is to shut this weekend for emergency repairs to a gas main.
Works are being carried out at the King George VI bridge on Great Southern Road, near the Duthie Park, which will see the roundabout and bridge close for several days.
Gas distribution company SGN is behind the project, which is due to begin on Saturday, and has said the closure could take place for up to five days.
Urgent repairs are to be carried out to SGN's gas main on the bridge, which will close to maintain the safety of members of the public.
The bridge will be closed to all traffic, as well as at the roundabout, which approaches the north end of it.
Waseem Hanif, spokesman for SGN, said: "We'll be carrying out urgent repairs to our gas main at the King George VI Bridge in Aberdeen from 5.30am on Saturday.
"Our work will take place at the roundabout on the north end of the bridge, at its junction with Riverside Drive.
"To ensure everyone's safety, the King George VI Bridge will be closed in both directions for motorists and pedestrians.
"There will be no access to the bridge from both the north and south.
"Sections of Riverside Drive and the B9077 Great Southern Road, approaching the bridge from the north, will also be closed.
"Advance warning signs are now in place and local signed diversion routes will be in place for motorists and pedestrians from Saturday.
"All going well, we hope to complete our repairs, restore the road surface and fully reopen the bridge on May 1."
Buses which would usually travel in the area will also be affected.
---
---
First Aberdeen services 17, 17A, 18 and 18A will all take a different route during the closure.
The 17 will travel from the bottom of Crown Street, Millburn Street, Wellington Road, Abbotswell Road, West Tullos Road and then Provost Watt Drive in both directions. It will not serve Ferryhill.
Service 18 will go from Great Southern Road heading in the direction of Cove, Murray Terrace, Bright Street, Brunswick Place, Polmuir Road, Ferryhill Road, Millburn Street, Wellington Road, Abbotswell Road, West Tullos Road and Provost Watt Drive in both directions.
Where the number 17 will not serve Ferryhill, the number 18 will, but in the opposite direction from where the 17 usually travels.
Similarly, the 17A will also travel through Ferryhill.
If repairs are completed before Wednesday, all buses will return to their normal routes.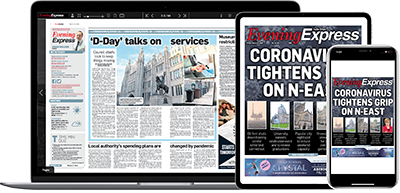 Help support quality local journalism … become a digital subscriber to the Evening Express
For as little as £5.99 a month you can access all of our content, including Premium articles.
Subscribe