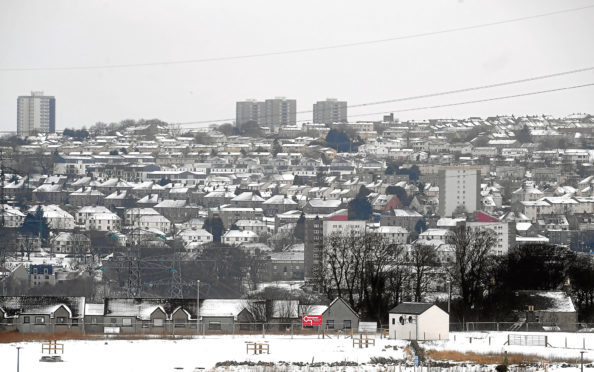 Motorists were today advised to be aware of icy conditions as weather warnings for the region remained in place.
A warning for snow and ice was issued by the Met Office until today, with weather forecasters saying chilly conditions could cause problems for commuters as sleet and rain begin to fall in the area.
It came as travel services continued to be impacted by the cold snap, with a string of schools also set to be hit again today.
A spokeswoman for the Met Office said: "There's potentially a bit more snow on the way, but not as much as last week.
"We currently have a snow and ice warning which runs right through to the end of today.
"In lower levels it's going to be around 1-3cm (0.4in-1.1in) of snowfall, where higher ground could see 5-10cm (2in-4in).
"There's a mixture of snow and sleet, and there's also going to be some icy patches."
She added freezing conditions overnight could mean "tricky travelling conditions" for motorists today.
Schools continued to be affected by the snow, with transport disrupted for many across the area.
Transport links were cancelled or altered at dozens of schools across Aberdeenshire, with many bus services not running, or only operating partially.
A number of schools also had a delayed opening time today, with no morning nursery session in place at Tarland School, although the afternoon session was set to continue.
Bus links improved over the weekend with more services operating as normal.
And Aberdeen City Council thanked residents for their community spirit during the bad weather as hundreds of people helped supplement the work of roads teams by gritting side streets and paths in their area. The local authority's fleet of road and pavement gritters worked round-the-clock treating priority roads to limit the disruption caused by the weather.
Residents have been warned that although the snow is beginning to melt across the city, a weather warning is still in place.
Aberdeen City Council transport spokesman councillor Ross Grant said: "The community spirit during the snow was fantastic to see, with neighbours looking out for each other and people gritting pavements and roads in the areas where unfortunately we couldn't get to.
"Our first priority will always be to grit main roads and pavements, and the main neighbourhood roads and pavements, so that residents can access main amenities and bus routes.
"Although the snow is starting to melt, people should remember the yellow weather warning is still in place so please be careful on roads and pavements."
As the weather improves, Cllr Grant advised that more potholes will start to appear in the roads, as they do at the end of every wintry period.
He added: "We can't repair them until the frost has gone and, once it does, we'll be starting our annual pothole repair programme."
And police officers racked up more than 230 hours of voluntary work over the past week. Special Constables in the North-east took on extra hours to ensure operations continued to run smoothly.
A Police Scotland spokeswoman said: "Our undeterred Special Constables have taken little notice of the Beast from the East this past week, notching up 236 hours of volunteer work while battling the treacherous conditions to provide our communities with the assistance and service they need."
Aberdeenshire Council has advised residents, that where bin collections were missed due to trucks unable to make it down side streets, to leave out any extra bags alongside the bin at the next collection date. The weather also saw some events planned for the weekend cancelled.
Brighton-based band Fickle Friends were forced to call off their gig at The Lemon Tree in the city yesterday.
A statement from the band said: "Due to the adverse weather conditions, which is impacting everyone's travel plans, our show at The Lemon Tree has had to be cancelled.
"Refunds will be available from point of purchase. So gutted about this guys but completely out of our hands. Everyone stay safe!"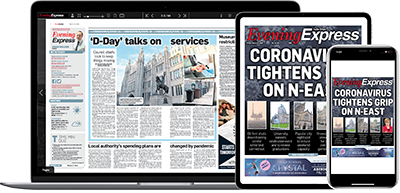 Help support quality local journalism … become a digital subscriber to the Evening Express
For as little as £5.99 a month you can access all of our content, including Premium articles.
Subscribe