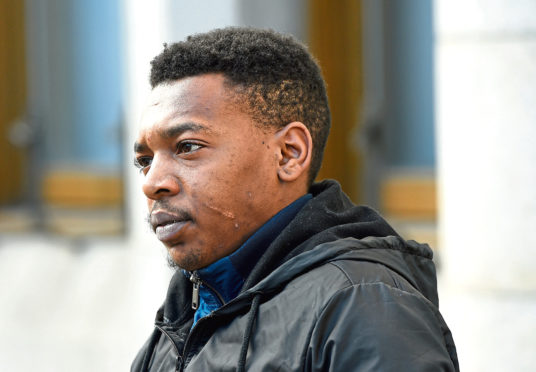 A driver led police on a high-speed pursuit around Aberdeen streets before officers smashed into the side of his car.
Trystan Simpson hit speeds of up to 70mph and mounted the pavement during the chase, a court was told.
At a time when parents were heading to collect their children from school, Simpson drove at speed, ignored red lights, illegally used a bus gate and caused other drivers to slam on their brakes – before police crashed into his Volkswagen Golf and apprehended him.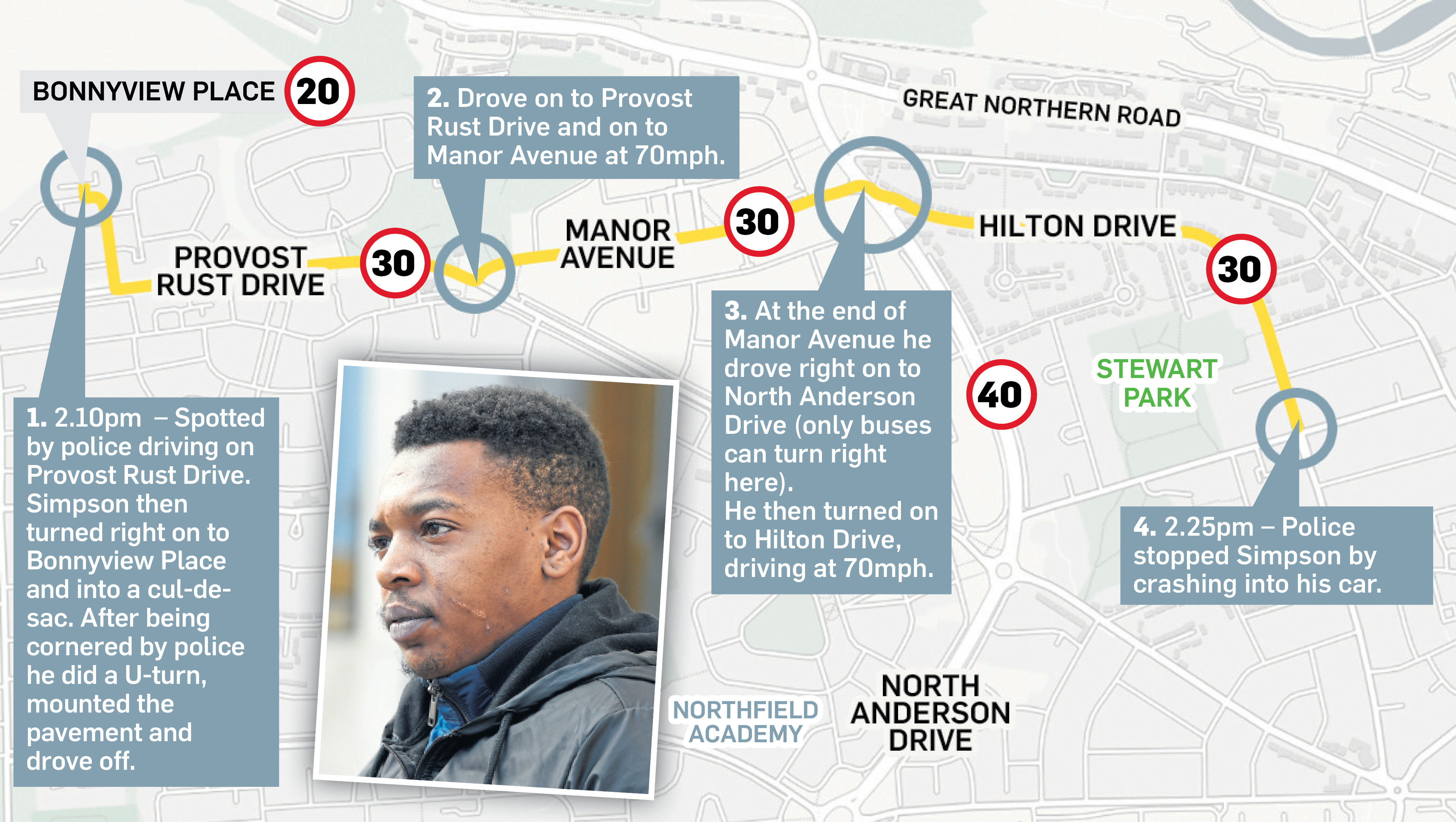 Aberdeen Sheriff Court heard how Simpson was in the Golf with another man at 2.10pm on May 3 2018 when police in an unmarked car spotted the vehicle on Provost Rust Drive and indicated for it to pull over.
Fiscal depute Anne MacDonald said police thought the 25-year-old looked "particularly young" to be driving a vehicle.
She added: "The accused sped up, turned into Bonnyview Place – a cul-de-sac – and was cornered.
"Two police officers in uniform got out of their car and stood in front of the Golf. The accused did a U-turn, mounted the pavement and drove around them, before speeding off at speeds of up to 70mph.
"This was in a residential area near the end of the school day," said Ms MacDonald.
Simpson turned on to Provost Rust Drive and continued on to Manor Avenue where he turned right through a bus gate on to North Anderson Drive.
Ms MacDonald said: "This caused vehicles to have to apply their brakes and come to a standstill."
Simpson continued to Hilton Drive where he pulled up.
The court heard police were concerned Simpson would run off, so they crashed into the side of the vehicle before apprehending him.
At the hearing Simpson, whose address was given in court as Woodstock Road, Kent, admitted failing to stop for police and dangerous driving.
However, Simpson told the court his dangerous driving was not to evade police and this was accepted by the Crown. He also said he suffers from severe anxiety.
Sheriff Ian Wallace deferred sentencing until April 3 for reports.
---
---
He said: "You can expect a disqualification from driving. This incident involved a prolonged period of dangerous driving, which is regarded as very serious."
Simpson will not be allowed to drive until the sentencing hearing, though the court heard he has not driven since May 18 last year on medical grounds.
Outside court, Simpson told the Evening Express: "I was very scared when the police stopped me.
"I was scared for my safety and I was confused at why I had been stopped when I was driving in this area.
"It was an unmarked car and there were no sirens at all. This car came towards me and the police jumped out of the car very fast and aggressively.
"I was just minding my own business, not thinking they were for me because I've done nothing wrong at all.
"I've driven past them and continued to drive.
"As I'm thinking about the situation, I've been confused and I've taken a wrong turn (through the bus gate) because of the sat-nav.
"As I've taken the wrong turn, I've seen blue flashing lights behind me and pulled straight over and they crashed straight into me."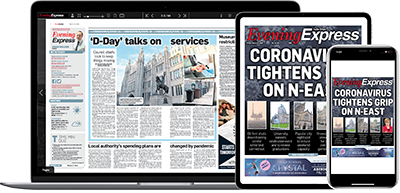 Help support quality local journalism … become a digital subscriber to the Evening Express
For as little as £5.99 a month you can access all of our content, including Premium articles.
Subscribe