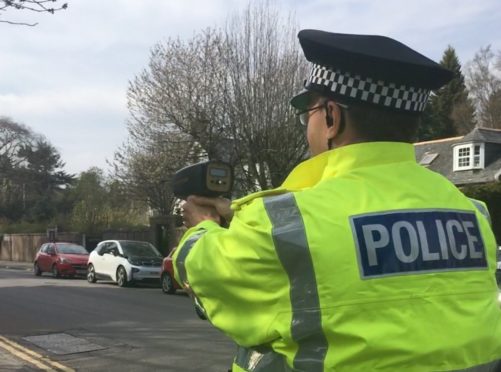 A man has been charged in connection with driving while disqualified as part of a north-east police speeding operation.
Cops monitored roads in Aboyne, Banchory and Torphins after concerns were raised by members of the communities over speeding.
Concerns were raised with the police about the man, and he was subsequently arrested and charged.
Kicking off on Tuesday, the operation took place near schools in the three north-east towns, in the hopes of preventing speeding and irresponsible driving.
Along with the 53-year-old who was charged, a further 24 drivers were issued with verbal warnings.
PC Mhairi Meston, who helped lead the operation, said: "It was crucial that a high-visibility operation was launched in these areas to coincide with the schools going back after the Easter holidays.
"Irresponsible driving behaviour that could put young people's lives at risk won't be tolerated and it is crucial that drivers know they will not get away with it.
"More operations like this will take place throughout the year however let me stress that promoting road safety and dealing robustly with those who offend on our roads is a priority for local Community Policing Teams every day.
"Anyone with concerns about irresponsible drivers should contact police on 101, 999 if it is an emergency or Crimestoppers on 0800 555111 if you want to remain anonymous.
"Once again we would like to stress that motorists need to take responsibility for their driving behaviour and not put their own and other people's lives at risk.
"Road safety is a priority for the police and it should be a priority for you too."