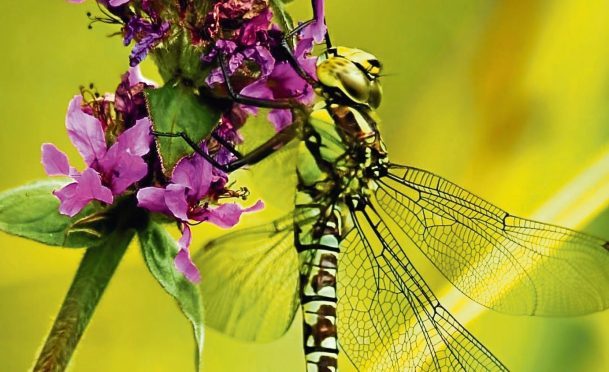 A special walk has been organised for those who wish to learn more about dragonflies.
They are among the natural world's most unusual specimens and people are being offered the opportunity to investigate the mysterious and often mesmerising world of dragonflies later this month.
The British Dragonfly Society (BDS) has organised a brace of special guided walks this month, designed to inform people about the insects.
Daniele Muir, the Scotland officer for the BDS, urged people to get involved in the events at Scotstown Moor on July 26.
She said: "The range of species which can be found throughout the north and North-east include Black Darters, Common Hawkers, Emerald Damselflies, Azure Damselflies and Common Blue Damselflies."
The proceedings start at 2pm.
Participants have been asked to wear sturdy footwear.