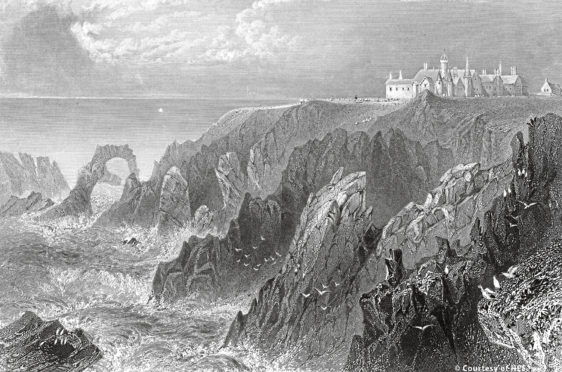 A 100-year-old north-east recipe from the wife of Dracula's creator has been resurrected just in time for Halloween.
Bram Stoker's wife Florence penned the instructions for "Dracula Salad" and they were published in a pamphlet to raise money to renovate Cruden Parish Church.
The dish, one of two submitted by Florence for the pamphlet, is perfect for vegetarian vampires – if there is such a thing.
It instructs the cook to "arrange alternate slices of ripe tomatoes, and ripe, purple, egg-shaped plums in a dish and dress with oil and vinegar French dressing".
The second recipe is a savoury dish made from plums rolled in bacon, fried, and served on an oval crouton.
These dishes have now received a new lease of life after being published as part of a new book, When Brave Men Shudder: The Scottish Origins of Dracula, by Mike Shepherd.
The book tells the story of Bram Stoker's many visits to Cruden Bay on the north-east coast of Scotland and how Slains Castle famously became the inspiration for Count Dracula's Transylvanian lair.
---
---
From 1894, Bram took monthly holidays in the Aberdeenshire fishing village of Port Erroll – now called Cruden Bay – where he wrote his books.
He first discovered the village while on a walking holiday along the Aberdeenshire coast.
Speaking of the experience, he wrote: "When first I saw the place I fell in love with it."
Bram Stoker died in 1912, the same year his wife Florence submitted her recipes for the pamphlet entitled Cruden Recipes and Wrinkles.
The author discovered the pamphlet at his neighbour's home and said it was a touching tribute to Florence's late husband.
Mr Shepherd said: "The recipe book belongs to one of my neighbours and I was astonished when she showed it to me.
"The pamphlet went on sale only a few months after Bram Stoker's death in 1912, and the recipe stands as Florence Stoker's memorial to him. It honours the long-standing association between Bram Stoker, Cruden Bay and his most famous book."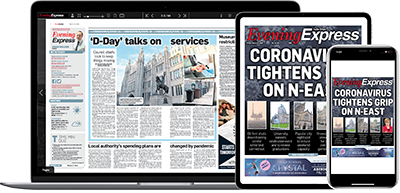 Help support quality local journalism … become a digital subscriber to the Evening Express
For as little as £5.99 a month you can access all of our content, including Premium articles.
Subscribe