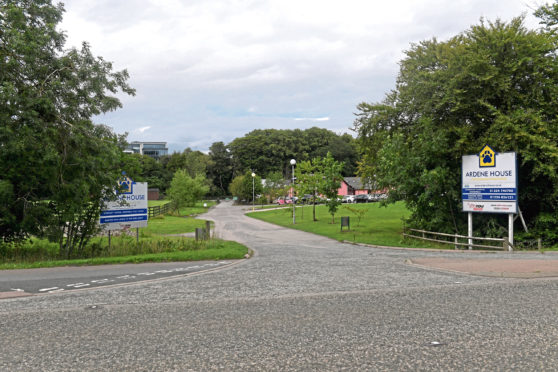 Councillors have been urged to throw out controversial plans to build three food and drink units on the outskirts of the city.
CAF Properties asked Aberdeen City Council for permission to build the development on land near Ardene House Veterinary Hospital at Kingswells.
But city council planners urged the planning committee to refuse the application which received 237 objections and 251 letters of support when it was lodged last year.
The recommendation to refuse the application has been made on multiple grounds, including that the applicant has failed to demonstrate there is a need for the facilities in the area.
Planners have also argued the development would be in "direct competition" with similar uses in surrounding village centres and have claimed the creation of mixed-use centres in new communities at Countesswells and Newhills could be jeopardised.
They added: "The proposed development would not be easily accessible by regular, frequent and convenient public transport services and would largely be dependent solely on access by private car, encouraging trips which otherwise may not occur, failing to meet the policy test with regards to accessibility."
Developer Charlie Ferrari of CAF Properties said: "This development of three food and drink outlets, two of which would have drive-thru facilities, complements the Prime Four Development and Kingswells area.
---
---
"Currently there are around 3,000 employees working out of offices in Kingswells, many of which have advised us that they welcome this development.
"If approved, the development will bring over 150 full-time jobs including apprenticeships."
He added: "It is unfair to say the proposed development is not easily accessible by regular public transport as this development is in walking distance of Prime Four which has frequent and regular public transport provision."
Kingswells Community Council objected to the application, stating they had been given assurances that fast food outlets would not be appropriate for the Prime Four development.
They also added that one of the proposed objectives of the development is to provide facilities for people attending football matches and other activities at the new Dons stadium at Kingsford.
The report by planners said the community council had raised the danger of large numbers of football fans walking along the A944 from Kingswells park and ride to the stadium.
Planners said the group felt the provision of a "go to" destination along this route would attract more footfall and will "increase the danger to football fans".
Members of the local authority's planning committee will consider the application when they meet on Thursday.
Mr Ferrari said: "I sincerely hope that members on the planning and development committee support the application."