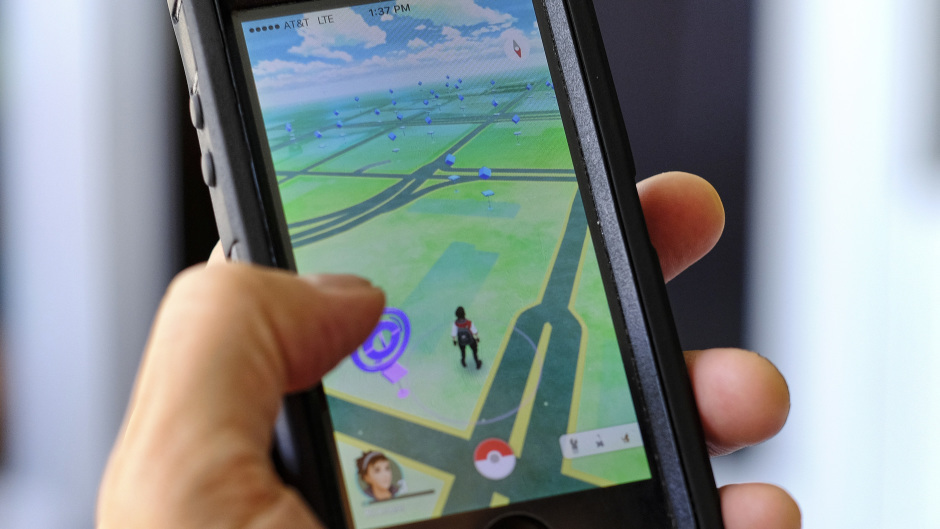 Pokemon Go users in the North-east have been urged not to risk their safety after it was claimed gamers have been attempting to enter out-of-bounds areas like Aberdeen Harbour.
The new app, which uses augmented reality technology to project Pokemon creatures onto real world locations, has gripped Aberdeen and the world.
Different types of Pokemon can be found all over the Granite City but now MSP Kevin Stewart has raised concerns about the behaviour of some players as well as the positioning of so-called Pokestops.
When explored in the real world, the stops give out in-game rewards to help the player progress though in the game.
The Aberdeen Central politician has asked users not to risk their safety after rumours started online an individual had attempted to access Aberdeen Harbour.
He said: "It has been entertaining just to watch folk going about town having a ball – I'm even told there is a Pokegym next to my office in town, but the fun would stop if someone was seriously hurt.
"Trying to access the harbour without permission is dangerous and to think you could try just to catch a virtual Pokemon is ignorant.
"I have reported hazardous Pokestops in Aberdeen to the creators of the game, and would urge players to do the same if they come across one."
A spokeswoman for the Aberdeen Harbour board said they asked for the harbour to be removed from the game.
She said: "Although no breach of the port's secure areas by members of the public has occurred, the board recognises that the app could encourage people to make such attempts, and have therefore contacted its developers to request any Aberdeen Harbour sites be removed from the game.
"We would, however, like to stress the considerable risks involved in unauthorised access to such areas, which have been made secure to ensure the safety of the general public and port users alike."
Residents of historic Fittie have also complained about Pokemon hunters urinating in public.
Councillor Michael Hutchison, who represents George Street and the harbour, said: "Worryingly, some of my constituents have raised concerns about public urination in the area, which is a disgusting and disgraceful offence anywhere in the city but particularly bad for residential areas.
"I have written to the city council to ask that public wardens are made available in this area, and have contacted Police Scotland to raise the issue of public urination."
The community council has also raised concerns with Cllr Hutchison, including parking.
He added: "While residents have noted most of the large number gathering nearby are quiet and well behaved, there were some concerns about parking, the behaviour of a small minority and that the numbers of people can be quite intimidating at night for residents."
One Pokemon Go user in Fittie said he understood how problems could be caused by the game.
Kieran MacKenzie, 21, said: "It is the same with everything really, if you use a bit if common sense then you wouldn't cause any problems.
"It isn't the app that is causing this – it is people who are. I can see how it could cause problems."
Roslyn Fawns 21, who was also playing the game in Fittie, said: "You see a lot of people out and walking playing the game and if people took some responsibility and used some common sense then it wouldn't cause problems. I can see how it could be frustrating to the people living here."
Meanwhile, First Bus in Aberdeen has attributed a surge in wi-fi use on its fleet to Pokemon Go.
However, the firm is warning app users not to access its bus depot on King Street after a large crowd gathered outside the depot in Livingston last weekend.
Daniel Laird, commercial manager at First Aberdeen, said: "Fortunately we've not had any gamers trying to access our depot in Aberdeen. The depot is not a safe or appropriate place to play the game."