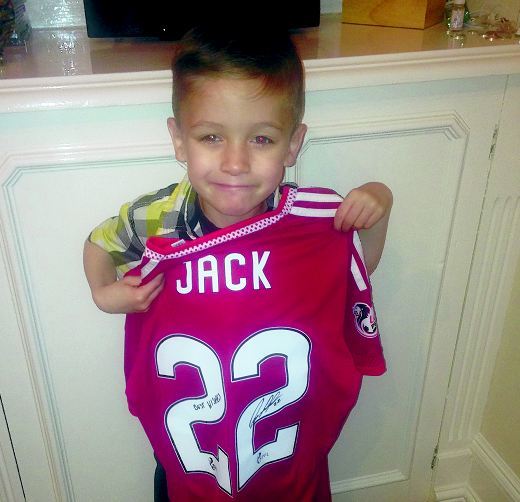 LITTLE  Ashton Hutcheson has raised hundreds of pounds for a children's unit after auctioning off a signed Dons top.
Aberdeen FC captain Ryan Jack donated a signed Dons shirt to the five-year-old, who has a life-threatening heart condition.
The donation helped Ashton to raise money for the Children's Heart Unit Fund (CHUF).
Ashton suffers from dilated cardiomyopathy – a rare heart condition which normally only affects adults. The condition means Ashton, of Northfield, is classed as having heart failure.
The young lad has been in and out of Freeman's Hospital in Newcastle, which specialises in "mechanical hearts" for children, since December 2013.
Mum Shanna today said she was extremely grateful to Ryan for helping to raise money for the unit which has helped to look after Ashton.
She said: "I have to send a huge thank you to Ryan for helping raise money for the unit.  It was very nice of him to donate a signed shirt to be auctioned off.
"The bidding ended yesterday and the top raised £365 which is great."
Dons skipper Ryan said he was sad to hear of Ashton's plight and it is one "which no youngster should endure".
He added: "I was delighted to be able to play a small part in raising funds."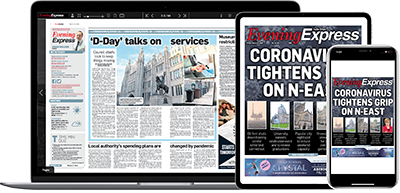 Help support quality local journalism … become a digital subscriber to the Evening Express
For as little as £5.99 a month you can access all of our content, including Premium articles.
Subscribe