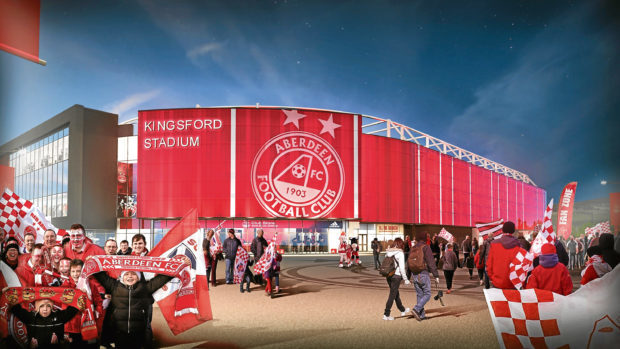 Aberdeen FC have officially been granted planning permission to build their new ground at Kingsford.
A letter sent yesterday to the developers confirms the Dons have the go ahead to start work on the £50 million stadium.
It states: "Aberdeen City Council in exercise of their powers under the above mentioned Act hereby grant planning permission for the said development in accordance with the particulars given in the application form."
The reason given for the decision accepts that the development goes against the Green Belt policy.
The letter said: "The development proposed is contrary to the provisions of policy NE2 (Green Belt) on the basis of its location within an area designated as green belt in the ALDP.
"Whilst this policy would potentially allow for elements of the development it is nevertheless the case that, taken as a whole, the development represents a significant departure from policy NE2, particularly in terms of its encroachment onto a green buffer which visually separates existing settlements of Kingswells and Westhill and contributes to maintaining their separate identities as well as the wider landscape setting of Aberdeen.
"Nevertheless, sufficient information is available to enable officers to conclude that there are no other sites with Aberdeen that would be suitable, available and deliverable that would be preferable in term of environmental impacts."
The Dons now need to provide full details of the planned phased development of the site as well as environment management plans before work can begin.
The club will also need to ensure a controlled parking zone is put in place which covers all roads and streets within a 30 minute walk of the site and a pedestrian crossing over the A944 approved and built before moving on to the second phase of development which includes the stadium.
The venue can also not be used for live music concerts according to a restriction in the document.
Restrictions will also be in place at the stadium meaning training will only be allowed between 9am and 9pm and that all weekday games must not start before 7pm unless specifically agreed with the council.
A number of other conditions are attached to the planning permission including the widening of a footpath and the construction of a new bus layby.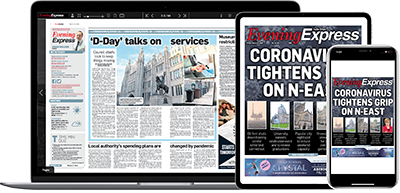 Help support quality local journalism … become a digital subscriber to the Evening Express
For as little as £5.99 a month you can access all of our content, including Premium articles.
Subscribe