Dons chairman Stewart Milne today welcomed Aberdeen city council's decision to approve the Kingsford stadium plan.
He said: "After 17 years, we are one step closer to a new home that will allow us to meet our vision and ambition for Aberdeen Football Club, our city and our region.
"Together, we can deliver a first-class facility that will make us all proud, unlocking the potential of the Club, the Trust and the next generation of football stars and making a positive contribution to the local economy.
"We applaud the Councillors for taking this decision in the face of considerable objections. We are fully aware of and sympathetic to those in Westhill and Kingswells who have objected to our plans and I want to reassure them once more that we want to engage with them to deliver community facilities they can all enjoy and benefit from.
"I'd like to sincerely thank all those who have supported our plans and the AURORA campaign: our fans, businesses, community groups, sports organisations and individuals.
"I'd also like to pay tribute to our team of advisers and experts who have worked professionally, effectively and tirelessly for almost two years on this application.
"The next steps are to await final approval from the Scottish Government, agree the section 75, work through the conditions with the Council, and secure the necessary road and building warrant consents. Assuming these move at pace, we should be in a position to begin construction of phase one this summer."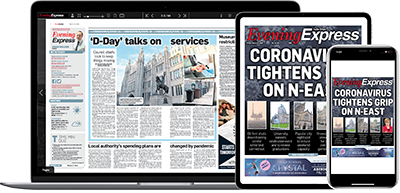 Help support quality local journalism … become a digital subscriber to the Evening Express
For as little as £5.99 a month you can access all of our content, including Premium articles.
Subscribe