Aberdeen FC chairman Stewart Milne has offered to meet campaigners opposing the stadium after independent laywers cast doubt on the chances of a legal case.
Mr Milne said he believes it is clear objectors cannot stop plans for the £50 million stadium and has offered to meet representatives of the No Kingsford Stadium group (NKS).
Kingsford Stadium challenge may fail if action group can't prove £140k court costs
Mr Milne added: "NKS could potentially delay the project for a matter of months, but at significant cost and risk to them.
"To say they will simply fold their company to avoid paying any costs is irresponsible to every taxpayer in the city but, as pointed out, unlikely to be accepted by the courts.
"Those donating towards a potential judicial review are simply wasting their money on a futile exercise that will put a drain on council resources and could damage our reputation as a region in which to invest.
"We've extended an invitation to NKS to sit down with us and find a way of working together that is in the community's best interests."
No Kingsford Stadium group claim 'realistic chance' of winning judicial review of decision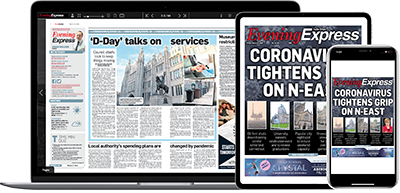 Help support quality local journalism … become a digital subscriber to the Evening Express
For as little as £5.99 a month you can access all of our content, including Premium articles.
Subscribe