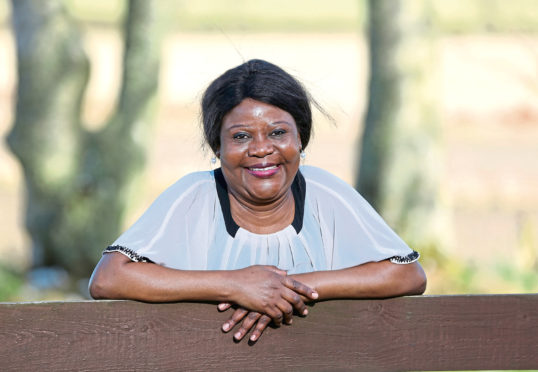 A north-east woman has said "every day is a gift" after a kidney transplant transformed her life.
Rachel Hall, 51, from Rothienorman, was diagnosed with kidney failure in 2009.
Initially reluctant to begin dialysis, she undertook the treatment first in Aberdeen then at Inverurie, three times a week for four hours.
She said: "I took really ill overnight and was ambulanced to hospital in Aberdeen.
"After two weeks of tests to find out what was going on, I was told my kidney function had gone. I struggled to believe it and refused to go on dialysis. I just wanted out, but it hit home when the doctors explained that without it, I would die."
Rachel waited three years for a transplant, as her B blood type was difficult to match, before she was paired with a living donor and received the operation in February 2017.
While waiting, she took up a job as a cleaner in order to maintain a sense of normality for her, daughter Chirlene and partner Colin.
Rachel said: "It was like the feeling when you're longing to have a baby, and someone tells you you're pregnant. I couldn't believe it.
"The surgery went ahead not long after I got the news and even the doctors said how surprised they were at how well everything went. The change to my life has been unbelievable. Apart from feeling so much better, I don't have to worry about dialysis, we can plan things and go on holiday.
"I was so happy to turn 51 and I can't wait to see 52. Every day is a gift, and it's thanks to the person who saved my life.
"I bless that person and their family every single day.
"It is truly the most wonderful gift you could ever give to someone and I say well done and God bless every day when I think about them and what they have done for me."
For more information, visit livingdonationscotland.org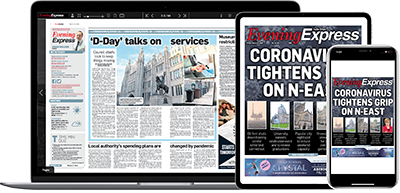 Help support quality local journalism … become a digital subscriber to the Evening Express
For as little as £5.99 a month you can access all of our content, including Premium articles.
Subscribe