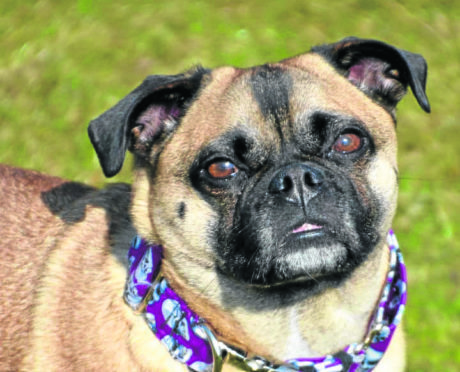 The catwalk is to become the dogwalk next month as a north-east fashion event shows off canine models for the first time.
Aberdeen Fashion Week, which launched in 2013, will see designers and models from all over the world come to the Granite City.
This time round they will be joined by man's best friend for the event, which will take place on May 3 to 6.
The idea came about when Lydia Cutler, the founder and director of Aberdeen Fashion Week, took on board Nicola Ritchie, whose Dyce-based company Stitchy Ritchie designs dog collars.
She said: "We have one Aberdeen-based dog collar designer taking part this year and we thought the best way to give her a good platform was with dogs modelling the collars.
"Twenty dogs will walk down the runway wearing the collars."
Lydia said that this is the first time non-human models have performed in the city's fashion week.
She said: "We want to do new things and come up with new concepts for Aberdeen Fashion Week.
"There will be a huge variety of different dogs – they are all beautiful and very obedient.
"Our main criteria was just to find dogs that would be well-behaved and that we could feel confident taking down a runway."
As well as the puppy appeal of this year's show, there will be 22 local and international designers, including people from London, New York, Melbourne and Kenya, taking part in this year's event.
The local talent will include Inger Helen Vorley from Tartan Touch Boutique in Inverurie, and Meg Kirk from Aberdeen, who have both taken part in previous fashion weeks,
North-east designers who are new to Aberdeen Fashion Week include Susan Anne Petty, Joan Chukwu and Melissa Esuku.
Lydia, who originally comes from Kenya but now lives in Culter, was inspired to set up Aberdeen Fashion Week after becoming frustrated at having to move outside the city to showcase her designs.
She will also be taking part in this year's Aberdeen Fashion Week and is keen to see the event continue to expand.
Lydia said: "I'm very committed to seeing the event continue to grow every year.
"This year is going to be our biggest yet.
"I have so much work still to do but it is going to be amazing – I'm very excited for it.
"We have a lot more designers this year than we've ever had before.
"Every time we put on Aberdeen Fashion Week it gets better and better, which we are very proud of."
In March last year, Aberdeen Fashion Week also won an award for Best Runway at the International Runway Achievers and Recognition Awards in Dublin.
Lydia, 47, said: "This time we have gone way beyond what we did before – there will be dogs, young children and all sort of people taking part.
"It should be a great event."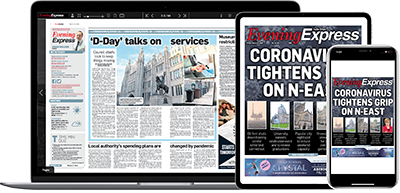 Help support quality local journalism … become a digital subscriber to the Evening Express
For as little as £5.99 a month you can access all of our content, including Premium articles.
Subscribe