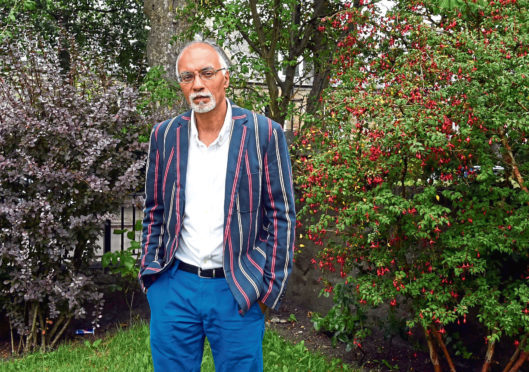 A senior north-east medic has called spousal immigration rules a "human tragedy".
Under Home Office rules, non-EU migrants can apply for a spousal visa if they are married to someone who has the right to live and work in the UK on the basis of their relationship.
However, if their spouse leaves the UK or if they split up, non-EU nationals have to leave the country and apply for another visa, having to reapply for their job, which will be advertised for four weeks.
If the post is not filled by a British or EU national, the applicant will have to go through the full interview process again, as if they had never worked there.
NHS Grampian consultant nephrologist Dr Izhar Khan blasted the immigration laws, calling it a discriminatory policy.
He said: "This is discrimination against non-EU migrants and is part of Theresa May's racist immigration policy that she implemented while she was home secretary. This is a triple whammy – you have the human tragedy of a qualified, talented person being forced to leave the country.
"You have the impact on the health service meaning we have to spend money on locums, who cost more money. And you have the effect on patients who have operations cancelled or delayed because of this.
"There should be a common sense approach whereby the Home Office speaks to an employer and if they are a competent, qualified person, the visa is transferred over.
"I don't want to reveal the personal circumstances of people but there have been situations where contracts have been terminated."
The policy, which Theresa May brought in during her time as Home Secretary, attracted criticism, with critics saying it lacked compassion and has split families apart.
She also introduced a minimum income of £18,600 for migrants living and working in the UK under spousal visas.
A Home Office spokesman said: "No-one on a spouse visa has to leave the UK to extend their visa, as long as their partner is extending theirs – as spousal visa status is dependent on the principal applicant.
"However, if a spouse visa becomes void, the person who came on this visa as a dependant must apply for another form of leave from their country of origin in order to return to the UK.
"Each case is assessed on its individual merits against the published immigration rules."