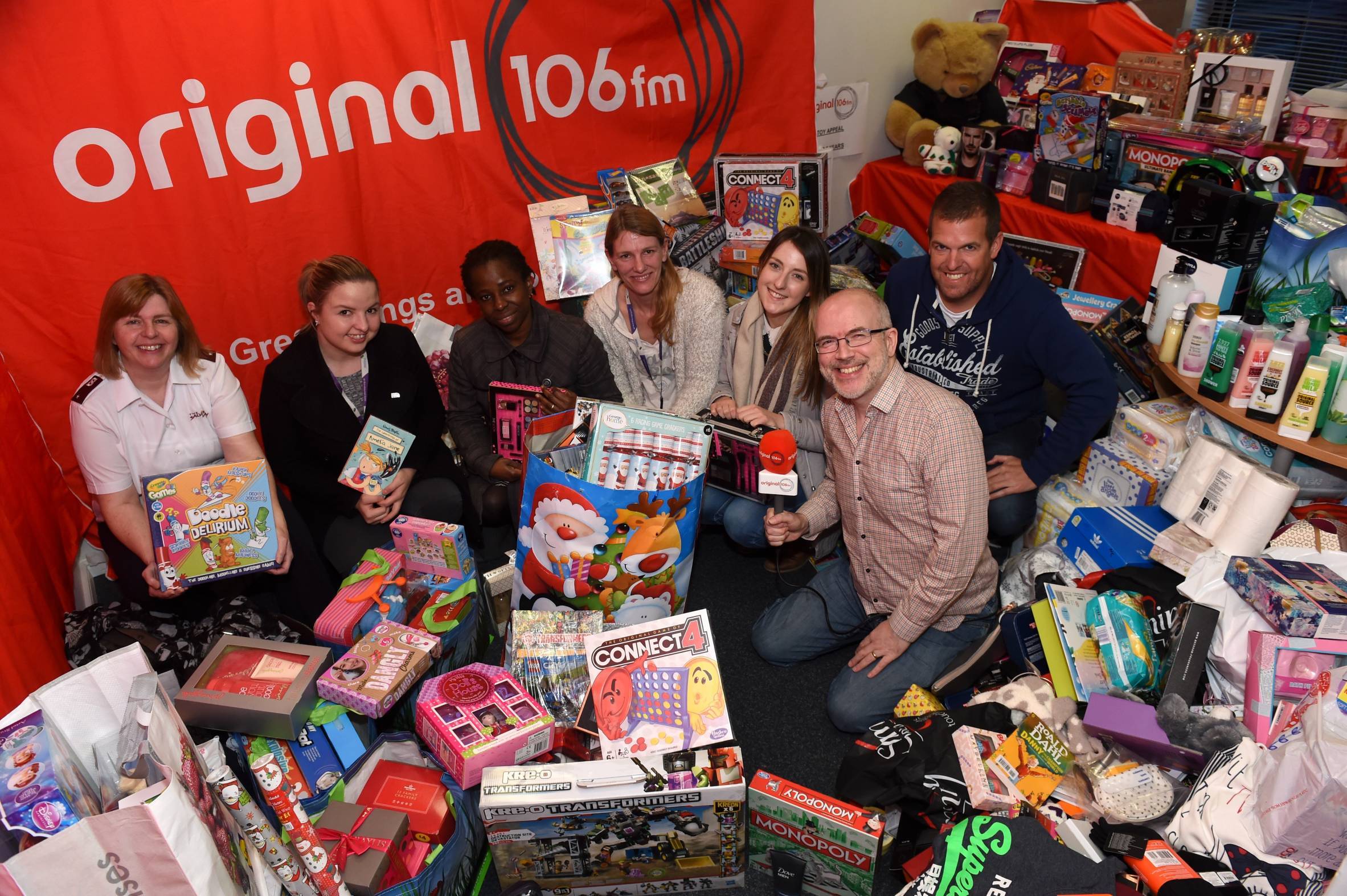 A Christmas appeal by Original 106 to provide toys and food to families has once again been an enormous success with hundreds of gifts donated.
The appeal – which has been supported by the Evening Express – has been running for almost 10 years asking for toy donations at Christmas.
Again, North-east residents have come out in droves to support the campaign.
Original 106 programme controller and presenter Martin Ingram said: "Floor space at Original 106 is almost non-existent because of the once-again outstanding generosity of our listeners.
"When we ask our listeners to help out with something, they are instantly there. They are brilliant.
"They've come up with the goods once again this year and delivered another astonishing result of the Original 106 Christmas Appeal which for the second year looks for the donation of brand-new toys, as well as the non-perishable food stuffs to be distributed around various local food banks."
This year, as an increasing number of families are forced to rely on food banks, the team have asked for food donations from the public as well.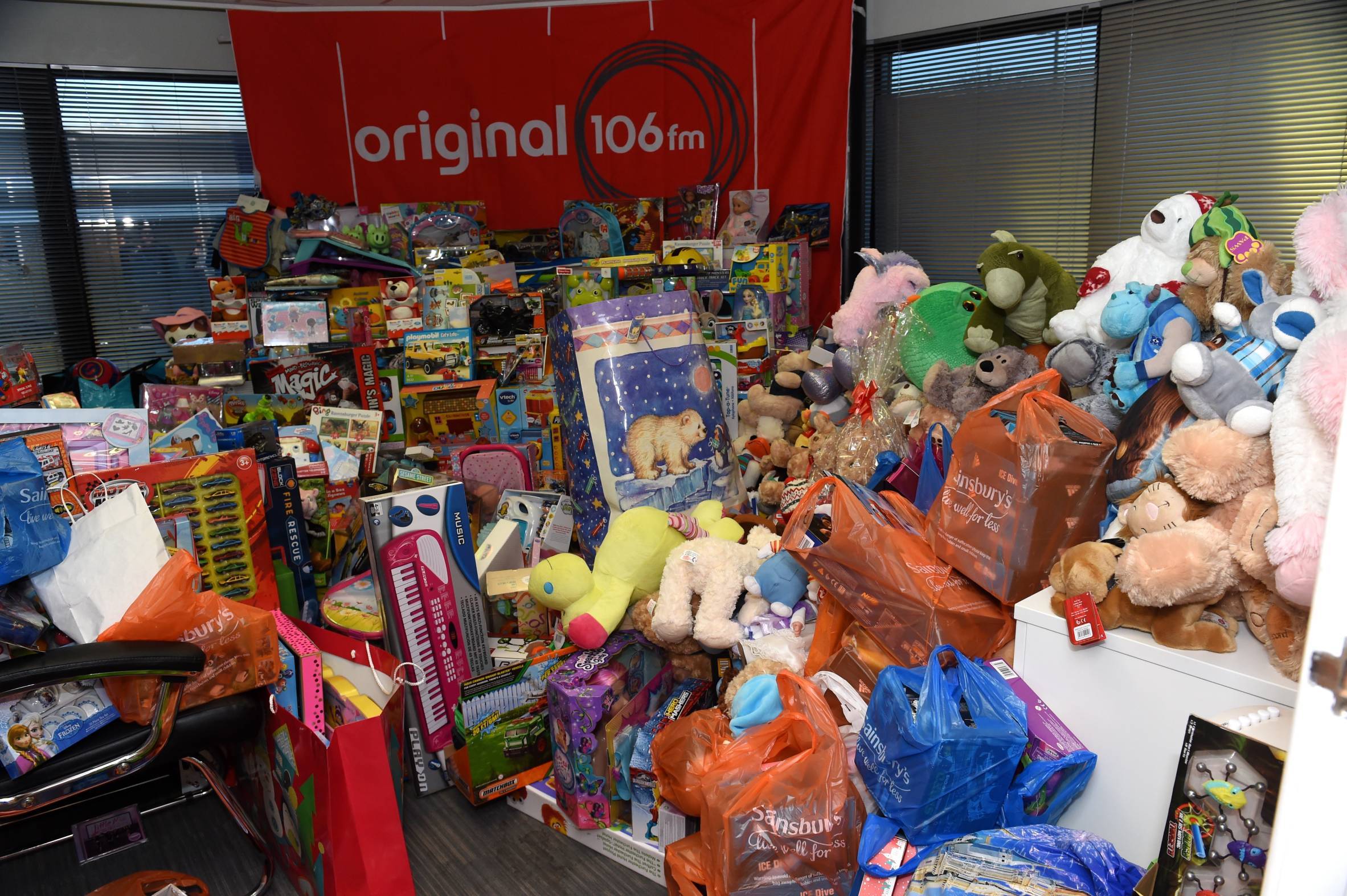 Martin said: "There are families who might be able to get the kids the present they can afford but the cost of that is that the fridge is empty. And then they've got another problem.
"Just getting the gift doesn't solve the problem because you've got no money to put food on the table so that's not a solution."
The charities working alongside Original 106 and the Evening Express in the campaign are Aberlour Child Care Trust, Instant Neighbour, Cyrenians, VSA, Children First, Salvation Army and Community Food Initiatives North East (CFINE).
Helen Froud, commanding officer at Salvation Army Citadel in Aberdeen said: "It's completely overwhelming. You realise how generous people are at this time of the year."
With the North-east being hit hard by the economic downturn, the generous nature of its residents means more to the appeal than ever.
Helen added: "It's particularly moving when people have had it quite tough this year and yet they've still given so much.
"It's exceeded our expectations once again so we're enormously grateful to the people of the city for doing what they've done for us.
"Each year we've become more and more aware that with the economic downturn particularly here, the need has become greater and so there are a lot of children who rely upon this and this is the only way they'll get anything other than the very basics."
With all the charities locally based, people can be assured their donations will be going to those that need them the most.
Helen said: "We've got a big list of families given to us by the GPs, social workers and other agencies that work with families so we know that the toys go to people that are genuinely in need and so for a lot of the kids that are going to receive these presents, this might mean the difference between getting something at Christmas and having nothing."
Martin added: "What we do now isn't a solution to fix the problem – I wish it was – but it does help alleviate the wider problem by providing gifts and putting food on the table.
"I think it does mean a lot to those that need it."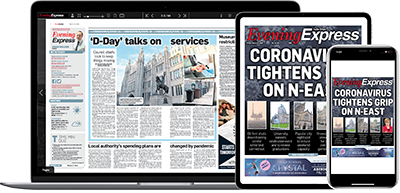 Help support quality local journalism … become a digital subscriber to the Evening Express
For as little as £5.99 a month you can access all of our content, including Premium articles.
Subscribe