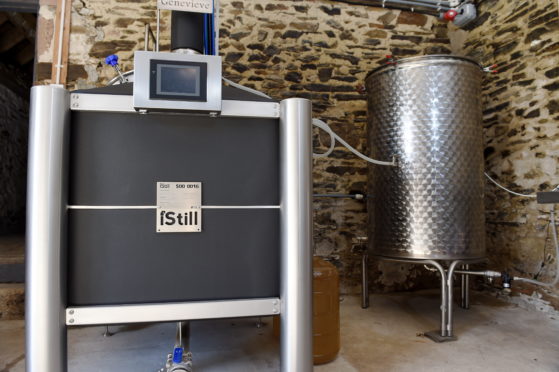 Nursery children have helped to create an orchard in the gardens of an Aberdeenshire micro-distillery.
A total of 35 apple trees were planted at Maryfield of Blackford near Inverurie in a project with Rothienorman Nursery School.
The trees are expected to produce their first fruits in the next two or three years.
Once the apples are gathered, they will be used by the Blackford Craft Distillery to produce the north-east's first commercial cider.
Kate Malster, early years lead practitioner at Rothienorman Nursery School, said: "It is essential for children to get their hands dirty, engaging in real activities.
"Our children had great fun working together in the wind and the sunshine and the soil, and are growing and understanding, through apple trees, the wholeness and cycles of life."