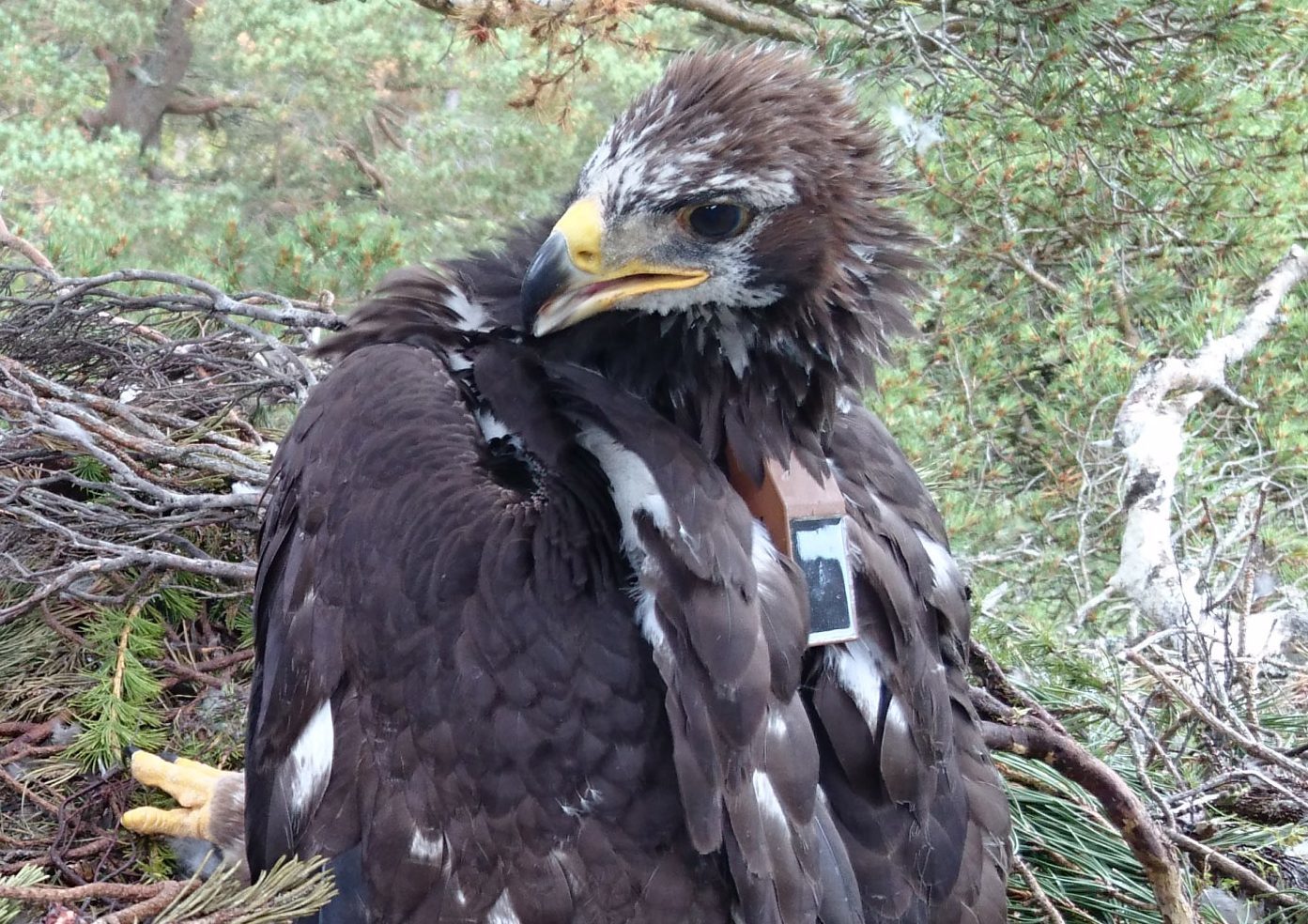 Conservationists have appealed for information after a satellite-tagged golden eagle disappeared in the North-east.
The young male bird was fitted with a transmitter by a member of a licensed raptor study group before it left its nest in summer 2016.
Data from the tag allowed RSPB Scotland experts to study the movements of the bird – known as 338 – as it explored Aberdeenshire's countryside.
After fledging in the area, the eagle spent the first few weeks around its nest before spending time on the eastern side of the Cairngorms National Park.
The eagle's tag stopped working on March 5 and its last recorded position was in Glenbuchat, Strathdon, before nightfall.
Ian Thomson, RSPB Scotland's head of investigations, said: "As soon as we became aware of this bird's disappearance, we notified Police Scotland in line with Protection Against Wildlife Scotland protocols, who concurred that the circumstances were suspicious.
"These tags are very reliable and the sudden cessation of transmissions strongly suggests the bird has died.
"Had the bird succumbed to natural causes, we would expect to continue to receive data and to be able to locate and recover the body of the eagle with ease."
Police investigations on the North Glenbuchat estate found no sign of the bird.
In 2011, a satellite-tagged golden eagle was found illegally poisoned on the same estate, with a shot short-eared owl and poisoned buzzard also discovered.
Conservationists say other tagged birds also vanished in the area in February 2012 and May 2013.
The first young white-tailed eagle to fledge from a nest in the east of Scotland 100 years also disappeared from the estate in April 2014.
Mr Thomson added: "The circumstances surrounding the disappearance of eagle 338 are similar to a number of previous cases currently being considered by an independent review of satellite-tagged birds of prey commissioned by the Scottish Government.
"We appeal for any information about the disappearance of this bird to contact the police."
A spokesman for the Scottish Gamekeepers Association said: "The SGA learned of this case at noon on Friday, so know nothing at this stage.
"Our message is clear, though. If any SGA member is convicted of a wildlife crime, they will be removed from the organisation.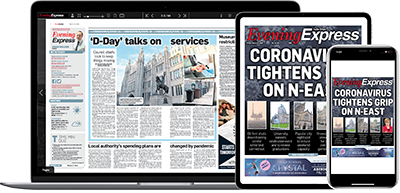 Help support quality local journalism … become a digital subscriber to the Evening Express
For as little as £5.99 a month you can access all of our content, including Premium articles.
Subscribe