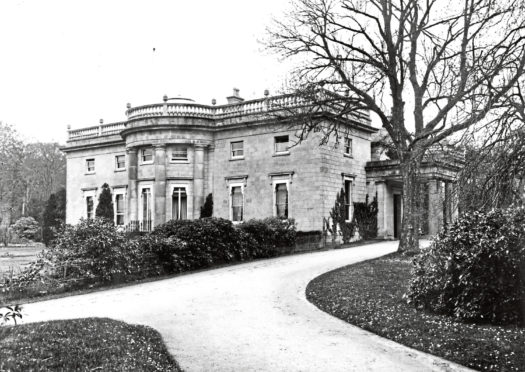 Archaeologists are calling for the public to join in on a historical dig at a north-east estate.
As part of the ongoing Heritage Lottery Fund (HLF), Aden Restoration and Redevelopment Parks for People Project will be taking place in Aden Country Park in Mintlaw from Monday to May 12.
The dig and open day will encourage local schools, groups and people to get involved with the history and heritage of their local community.
Archaeologist Ali Cameron, archaeology lead of the project, said: "We are very lucky to be allowed to excavate under the grassy lawns of the Mansion House. The geophys carried out by Rose Geophysics shows there is a lot to investigate and we have been looking at old photos so we will be targeting trenches to find out the most about this intriguing building.
"Was it built in one phase or is there an earlier building underneath?"
Guests are invited to attend on May 11 from 10am to 4pm and they will get to see what finds have been uncovered at the Mansion House, as well as take part in digging and join in on the Aden Walking History Tours.
Aden House is the remains of a substantial country house built in the early 18th century.
Neil Shirran, Aden project co-ordinator, added: "These are exci-ting times for Aden Country Park.
"Following the successful funding applications to the Heritage Lottery Fund (HLF) and Historic Environment Scotland (HES), a range of archaeological investigation work will be carried out over the project five-year delivery phase.
"Along with the various archaeological aspects the project will also look to restore, renovate and redevelop many of the built, cultural, natural and sometimes lost heritage features of the much-loved country park."